Roadtrippers lets users control the privacy of their trips in the Trip Settings menu. Trip Privacy determines who has access to your shared trips.
When Trip Privacy is turned to PUBLIC, a trip can be accessed by anyone using the app.
When Trip Privacy is turned to PRIVATE, only you and the people invited to your trip as a collaborator can view the trip.
Trip Privacy can be turned on/off in the Trip Planner in the Roadtrippers web app.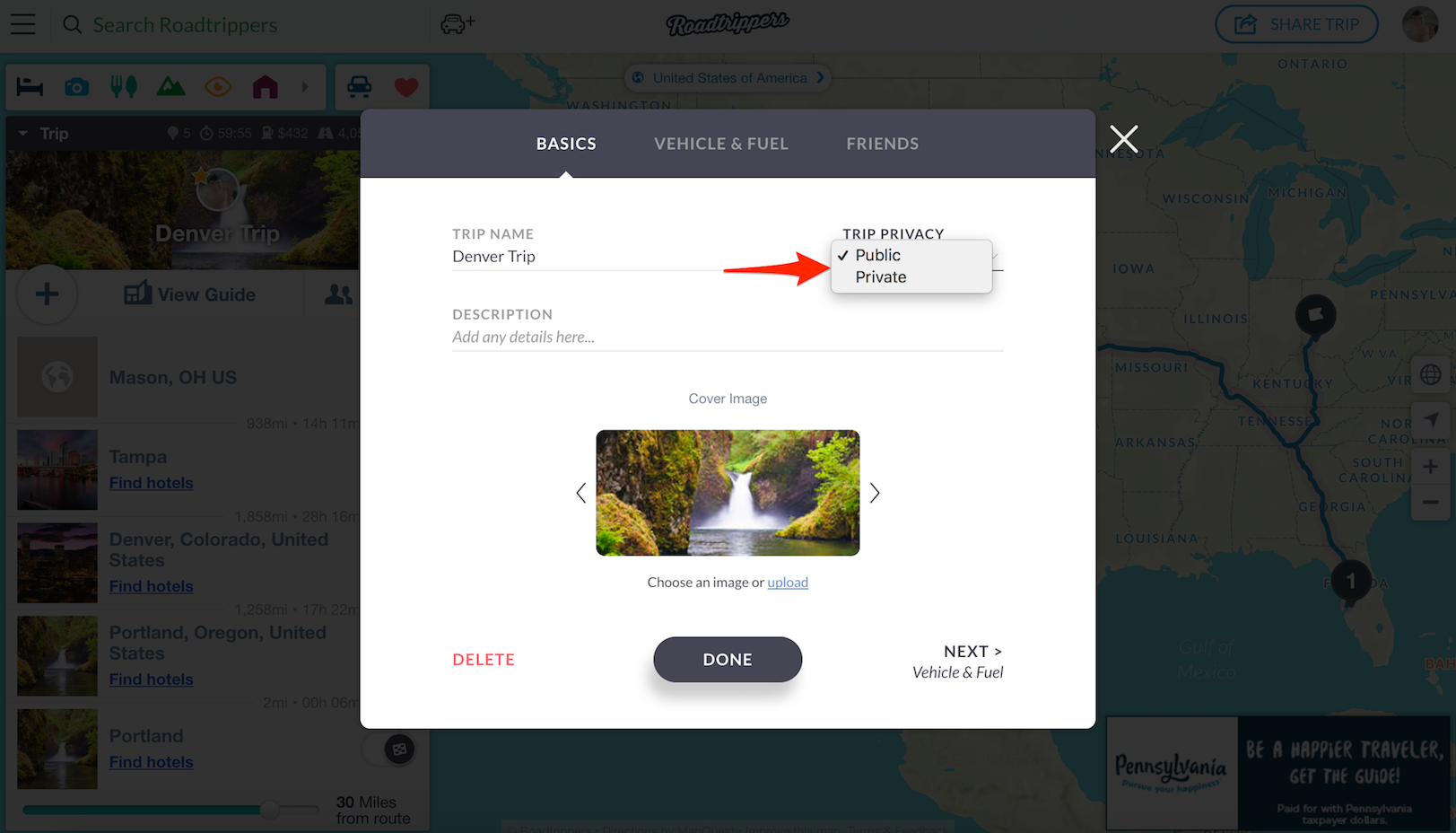 If you have any further questions, please feel free to contact us anytime at support@roadtrippers.com.