The Welcome Page is a handy way to quickly create a trip or view a specific area on the map. This simple search allows you to immediately get started by planning a trip or entering where you want to go and explore places on the map! (Psst! You can also scroll down for awesome travel stories & guides from Roadtrippers Magazine)
Get started by simply entering your starting and ending location and clicking Plan Trip.
As soon as you click Plan Trip, you will see your route open on the map.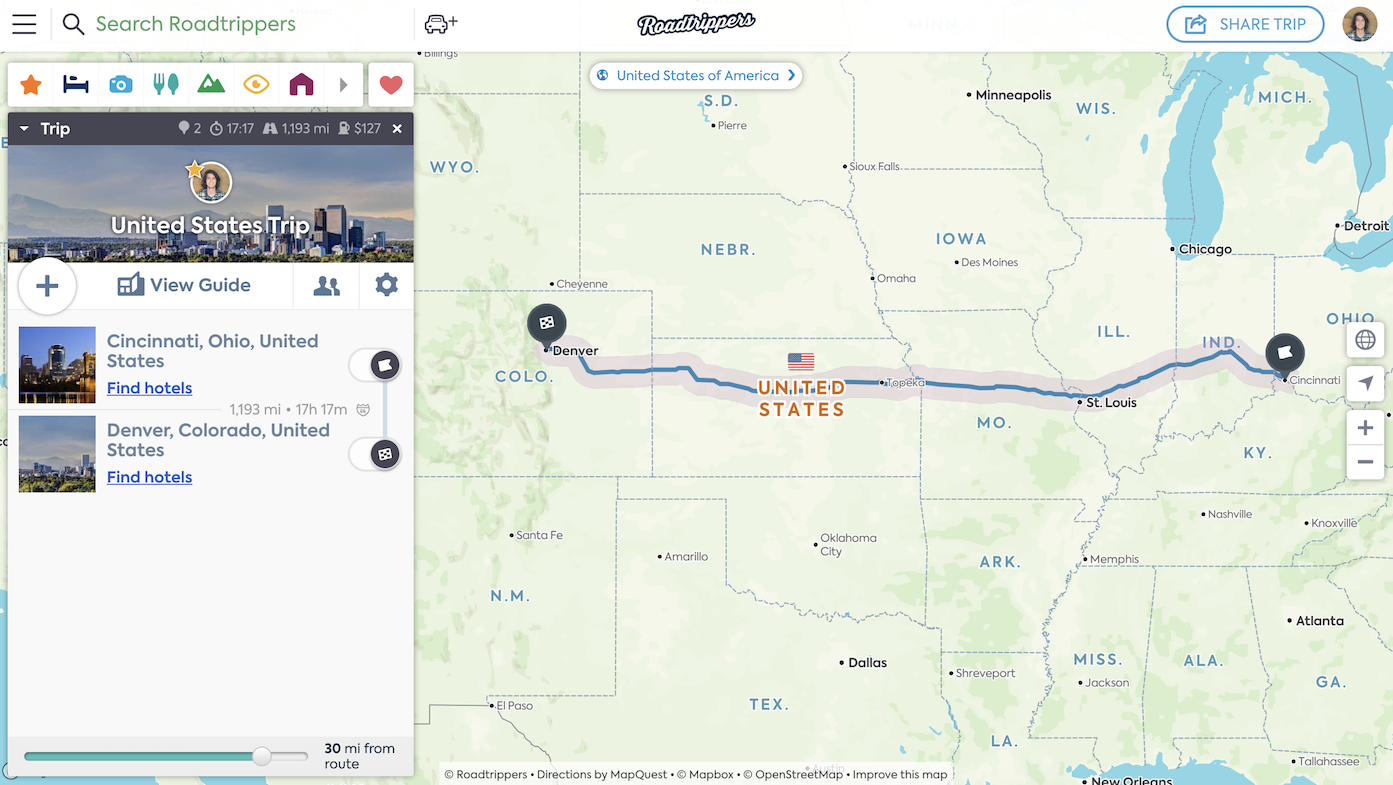 The Welcome Page also allows you to easily view specific areas on the map by adding where you want to go and tapping Explore.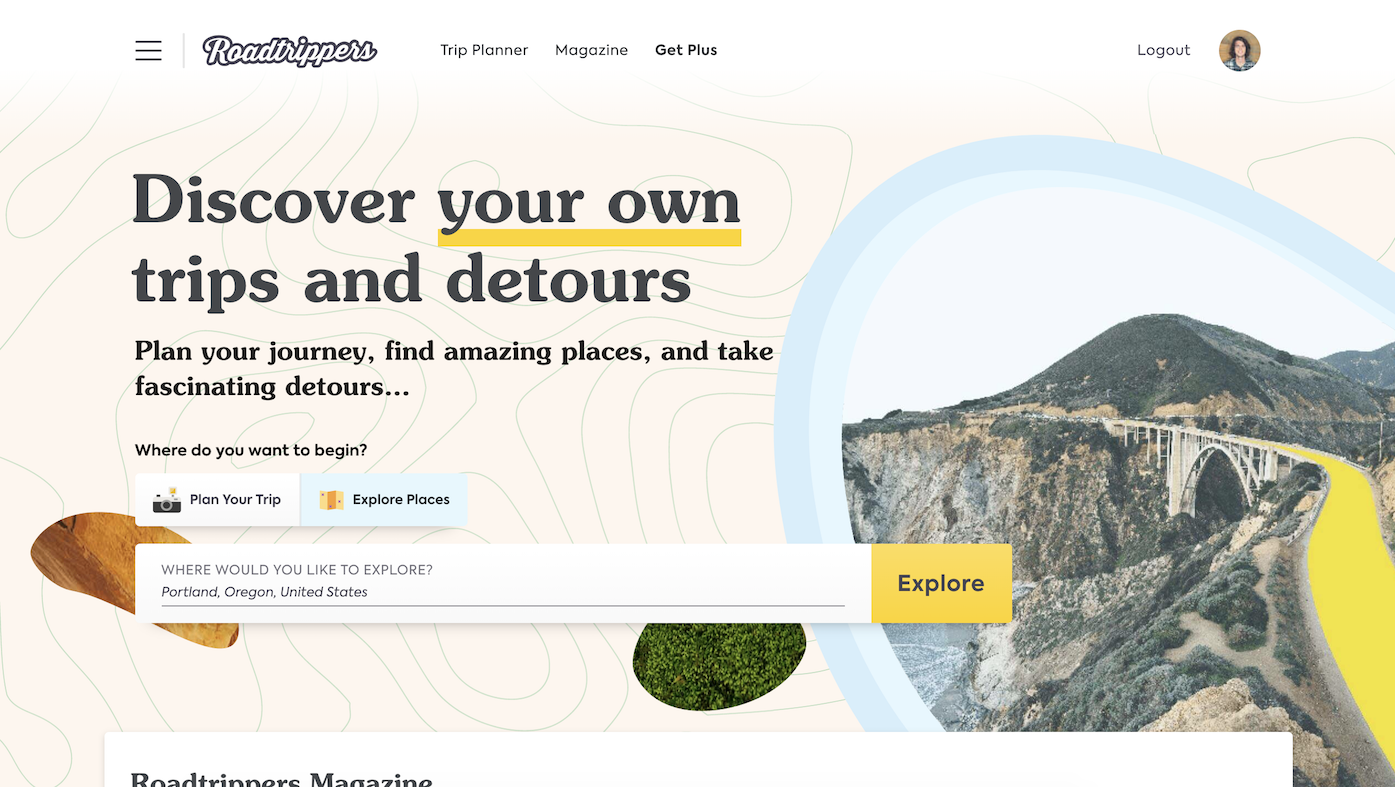 As soon as tap Explore, you will see the map open to your searched city.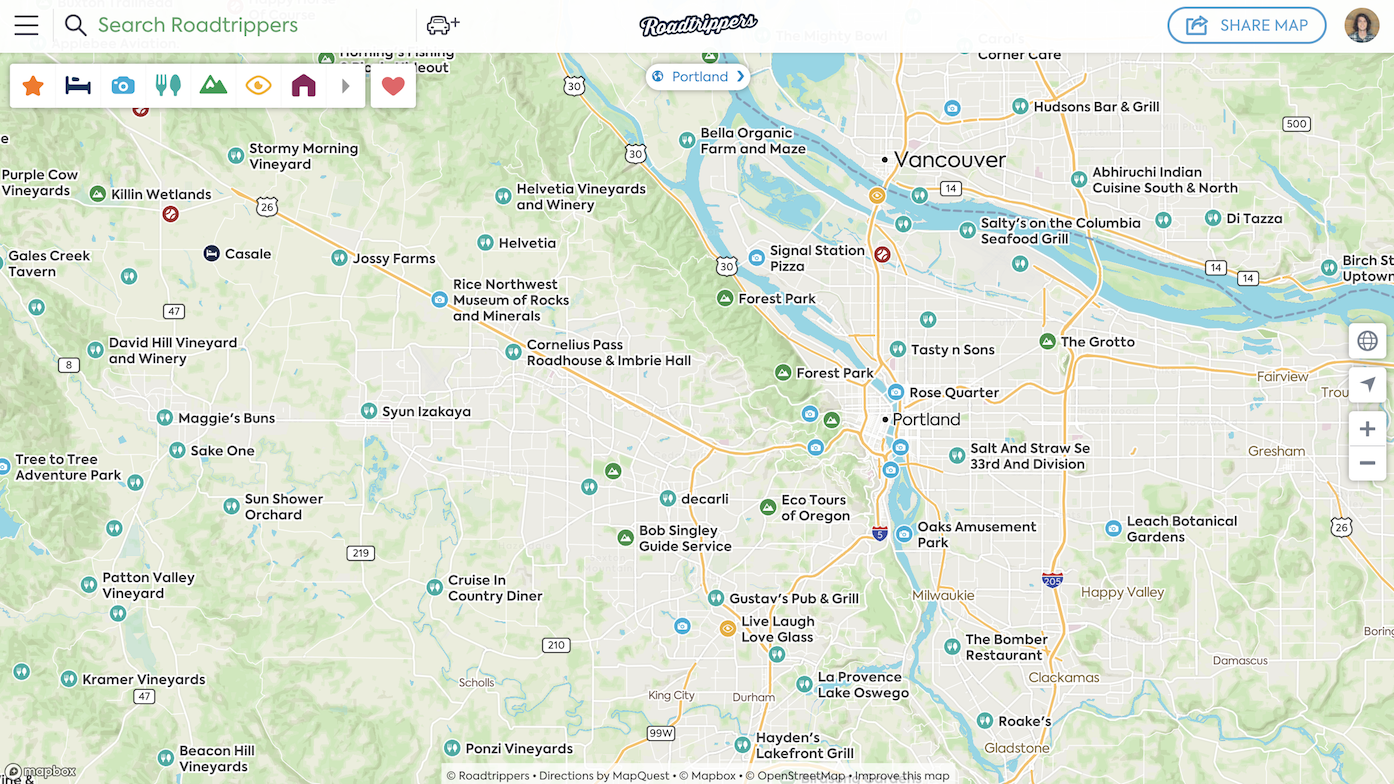 If you have any further questions, please feel free to contact us anytime at support@roadtrippers.com.