The User Settings gives access to a few different options such as the Profile, Vehicle selection, preferred distance units, Account Settings, Plus management (only if you're a Plus subscriber) and more.
Find your User Settings by clicking the Profile Menu on the top right.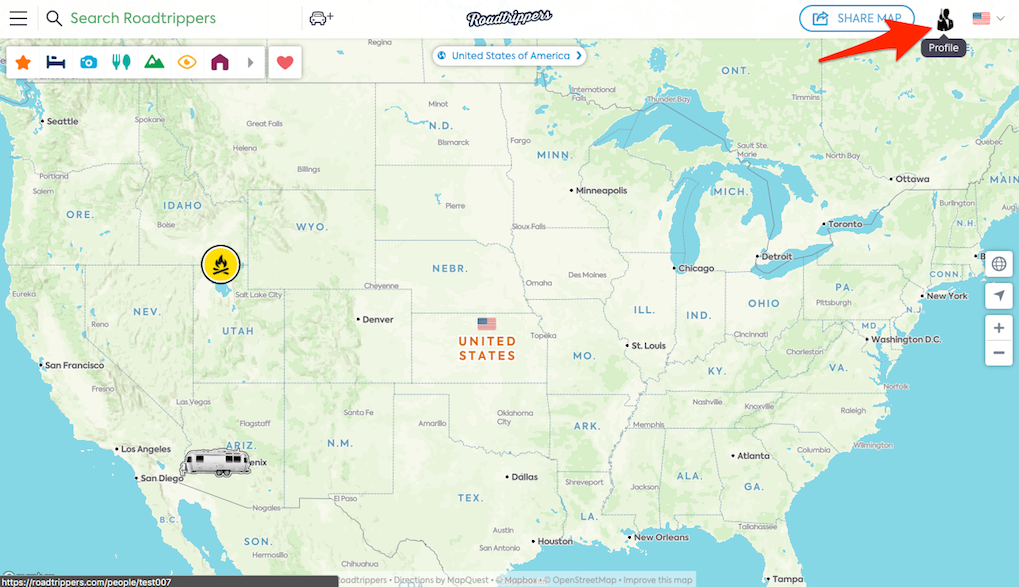 Once open, your Profile page will appear. This is home to all of your created trips and place reviews. To open your User Settings, simply click the Edit Profile button.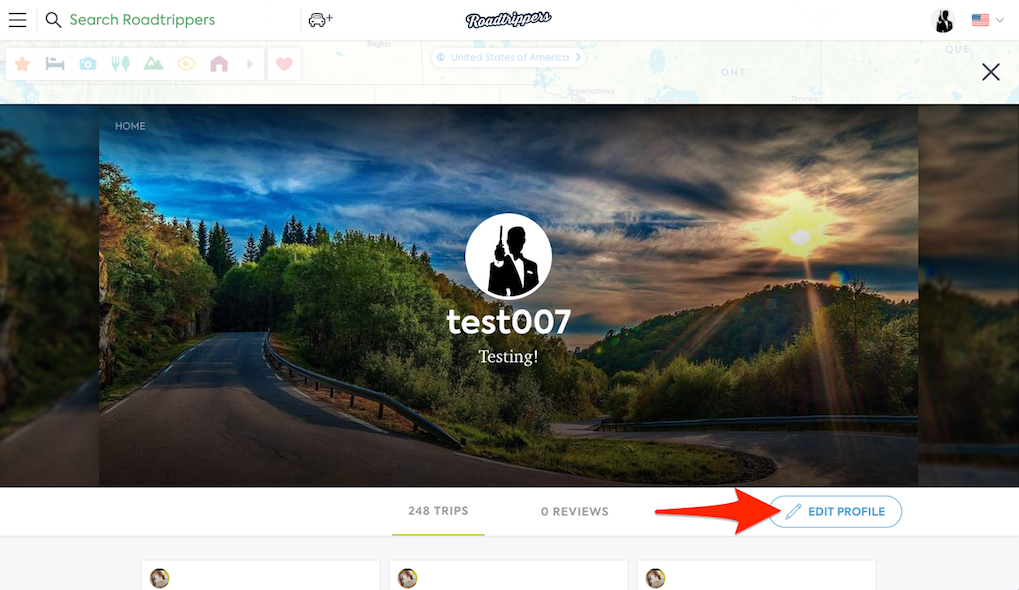 Here, users can add their name, city, state, country, and a little description about themselves (or anything!). This also allows users to add a profile picture and cover photo.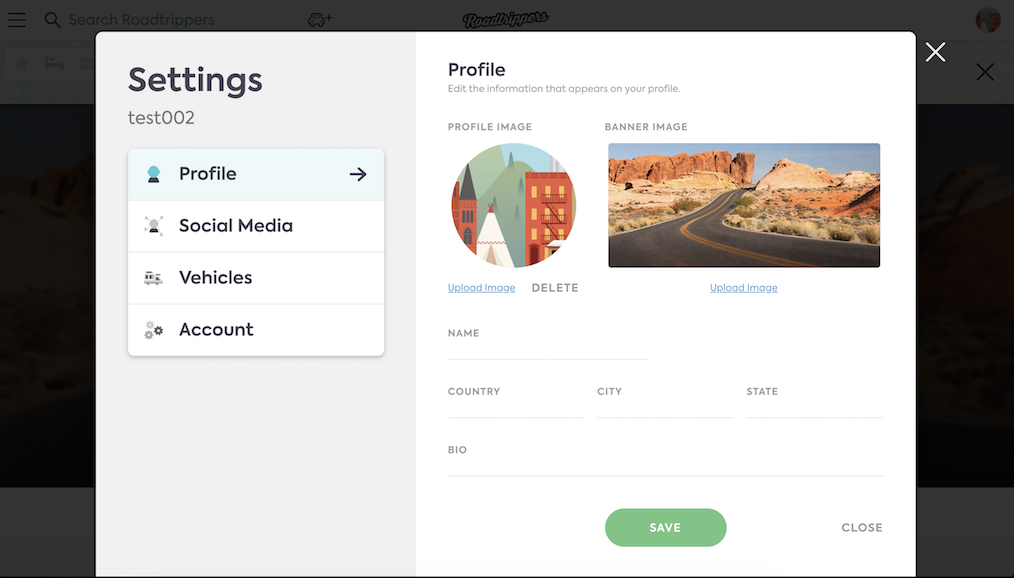 The Social Media tab allows the option to link your Twitter, Youtube, and Instagram accounts (and more) to your Profile.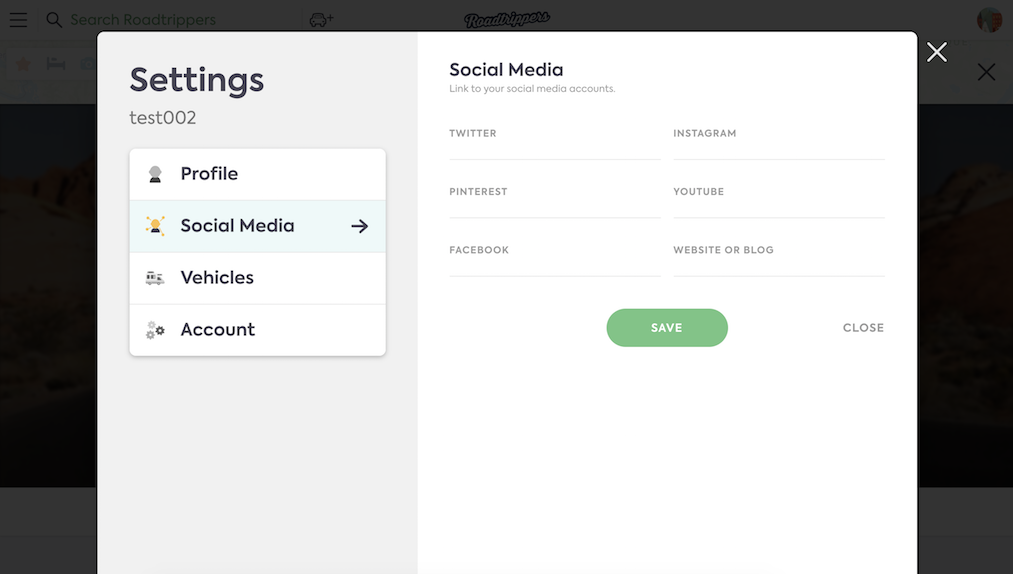 Next is the Vehicle selector. This allows users to choose the exact car type being used during the trip, as well as car make and model. Note: If a vehicle has already been selected in a trip, a previously used vehicle list will appear.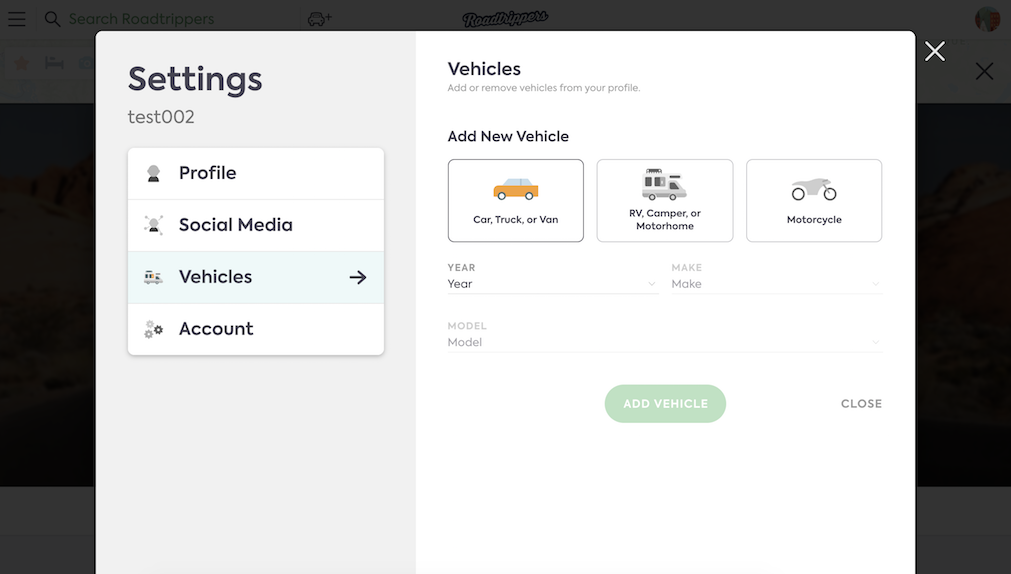 Lastly, there is the Account Settings. This section allows users to adjust username, email, and password. It also allows the ability to manage your Togo/Facebook accounts.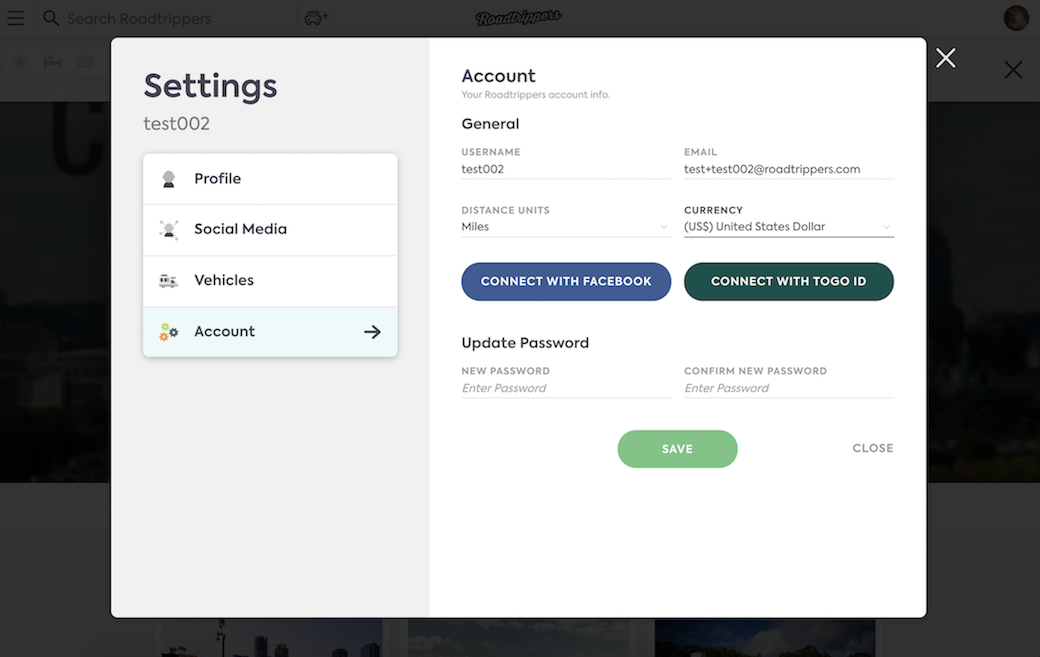 If you have any further questions, please feel free to contact us anytime at support@roadtrippers.com.