Trip directions can easily be found inside your Trip Guide.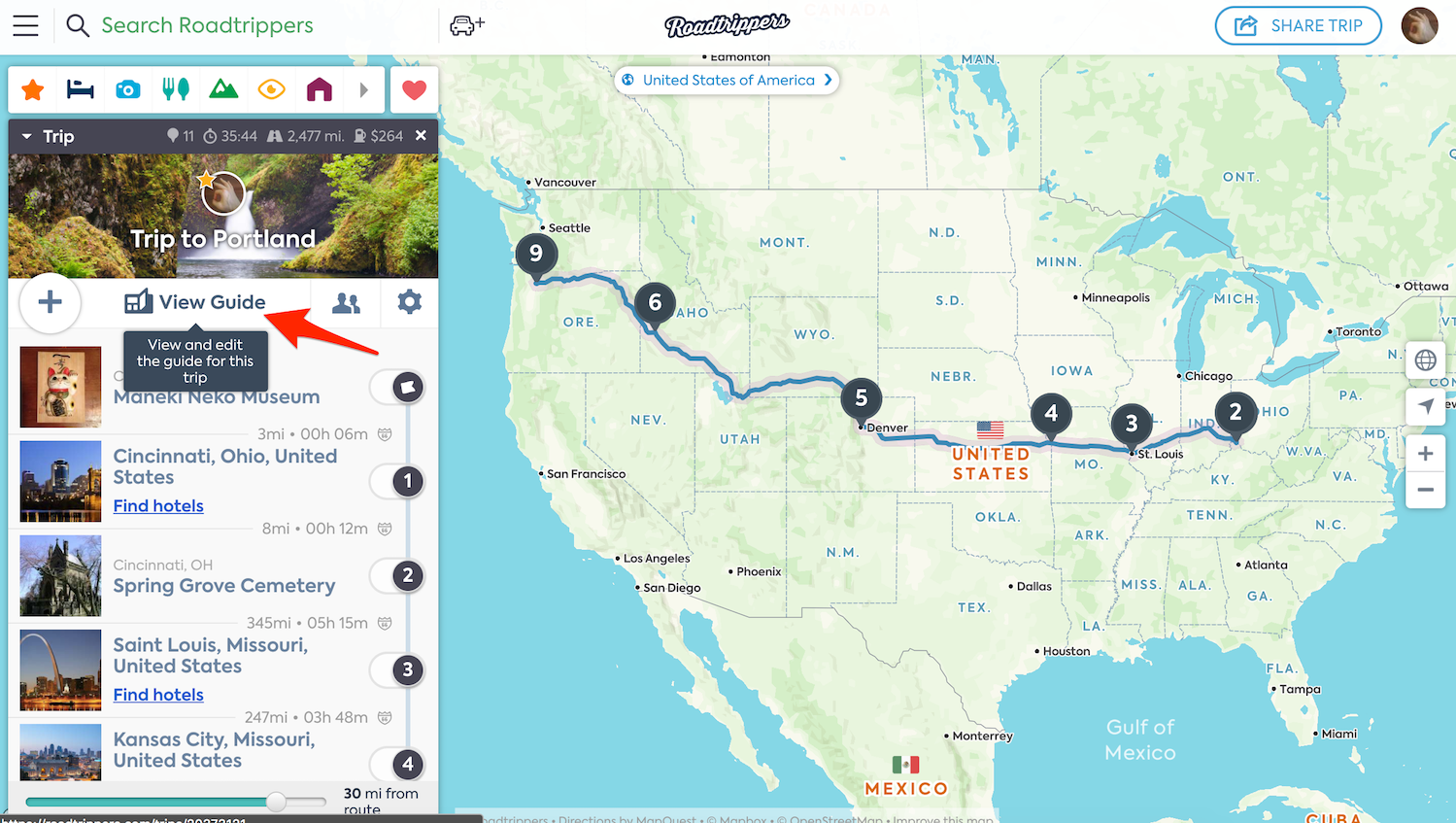 Simply hover the 3-dot Menu and click the Directions button.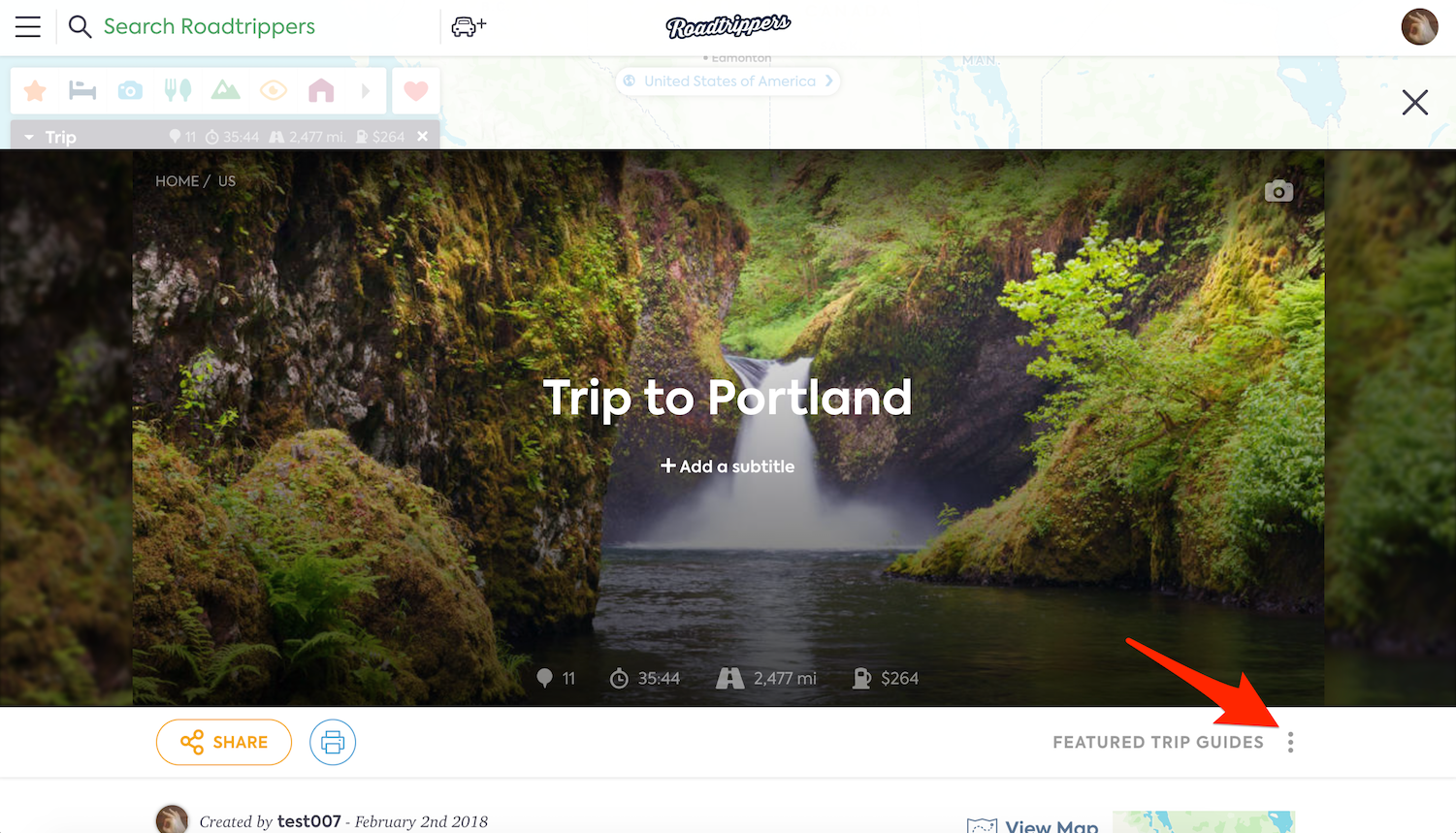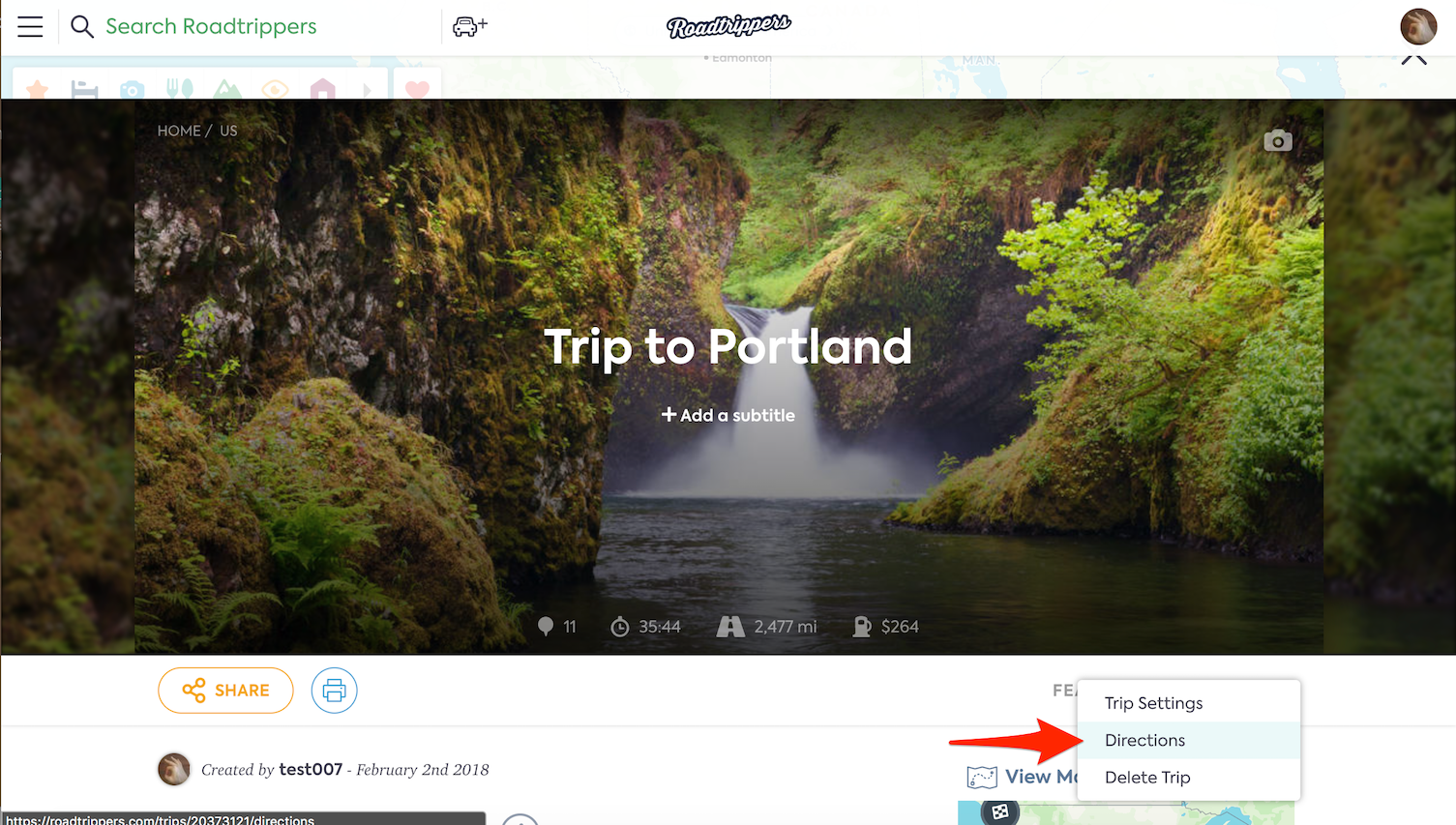 Once open, your directions or Trip Guide can be printed using the Print button in your browser.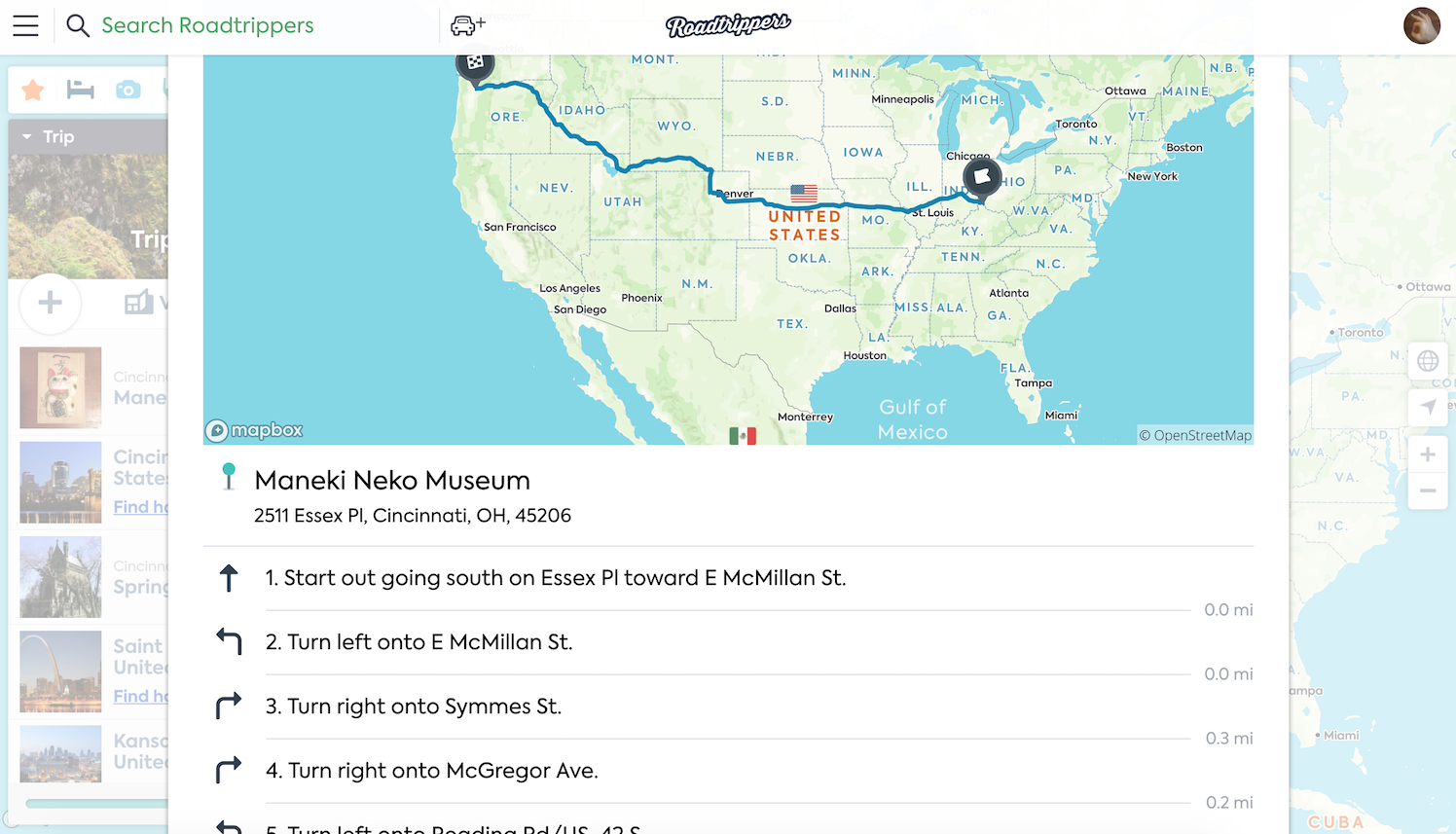 If you have any further questions, please feel free to contact us anytime at support@roadtrippers.com.