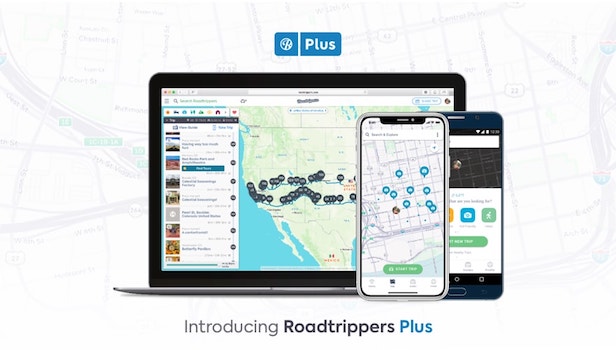 Welcome to Roadtrippers Plus! The app you've relied on for years now does, even more, to make your road trip unforgettable! Let's take a look at our new features…
EXPANDED WAYPOINT LIMIT: With Plus, you can now save up to 150 waypoints per trip!
OFFLINE MAPS: Even when you're way off the grid, you'll still be able to explore Roadtrippers and find interesting places nearby. (mobile only)
LIVE TRAFFIC: Before you make a detour to see an amazing place nearby, you can check the traffic conditions.
ADDITIONAL MAP STYLES: Switch between map styles to suit your preferences including light and dark versions to make usage at night easier.
BROWSE AD-FREE: Enjoy everything from Roadtrippers without interruptions from ads.
TRIP COLLABORATION: Invite your fellow trip companions to your trip and allow them to edit in real-time.
AND MORE TO COME! We'll be adding additional features throughout the year so stay tuned!
If you have any further questions, please feel free to contact us anytime at support@roadtrippers.com.