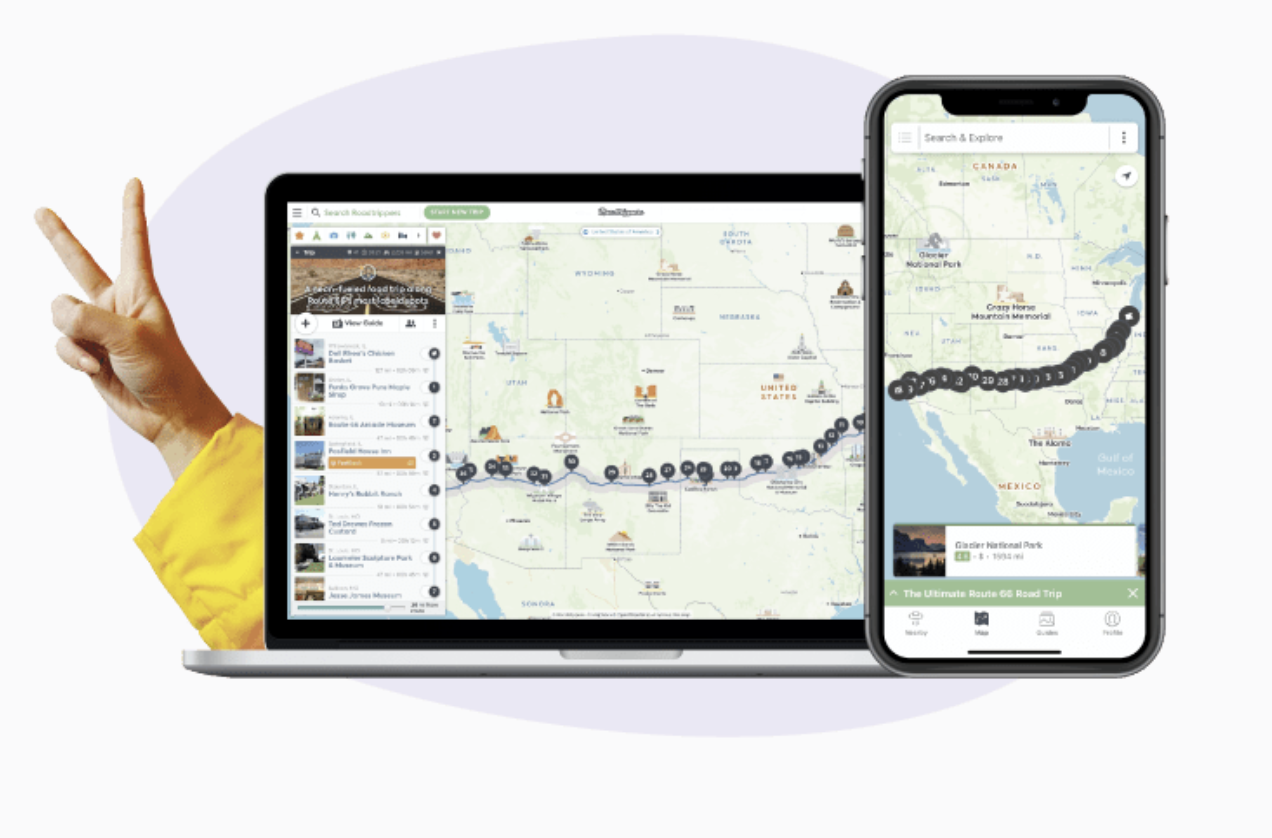 Welcome to Roadtrippers Plus! Get ready to plan your next weekend getaway, spring break road trip, or cross-country adventure in an your car, truck, van, motorcycle, or RV! 
With Roadtrippers Plus, you can view and edit all of your trips or 4 or more stops - and you'll have access to all of the Plus features noted below too! 
Plan Better Trips:  Add up to 150 of the best stops to your epic road trips.
RV Routing Options (Beta): Make a route that's customized for your RV.
No Ads: Plan your trip without interruption.
Collaborate with Friends: Build incredible journeys with a little help from your friends.
Find Amazing Places: Use categories and filters to find everything from diners to abandoned attractions and famous college football arenas and anything in between.
Overnight RV Parking: Get unlimited access to thousands of boondocking locations from Overnight RV Parking.
Export Your Trip: Print or save your trip guide as a PDF or create GPX exports of waypoints and routes while using the Roadtrippers website.
Offline Maps: Download offline maps of certain regions to your mobile device so that you can see that area even if you're way off the grid.
Live Traffic: Before you make a detour to see an amazing place nearby, you can check the traffic conditions.
Additional Map Styles: Switch between map styles to suit your preferences including light and dark versions to make usage at night easier.
Member discounts: Get special discounts from our travel partners.