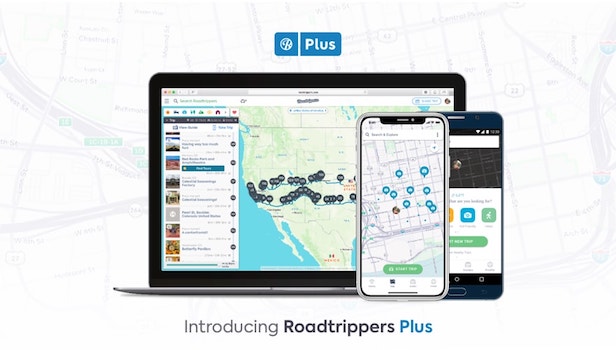 Welcome to Roadtrippers Plus! The app you've relied on for years now does, even more, to make your road trip unforgettable! Let's take a look at the features included...
Expanded Waypoint Limit: With Plus, you can now save up to 150 waypoints per trip!
Browse Ad-Free: Enjoy everything from Roadtrippers without interruptions from ads.
Trip Collaboration: Invite your fellow trip companions to your trip and allow them to edit in real-time.
Offline Maps: Download offline maps of certain regions so that you can see that area even if you're way off the grid. (mobile app only)
Live Traffic: Before you make a detour to see an amazing place nearby, you can check the traffic conditions.
Additional Map Styles: Switch between map styles to suit your preferences including light and dark versions to make usage at night easier.
Member discounts and more to come! We'll be adding additional features throughout the year so stay tuned!