REMOVING WAYPOINTS
Delete a waypoint from a trip by hovering over the waypoint you want to be deleted and selecting the Remove button.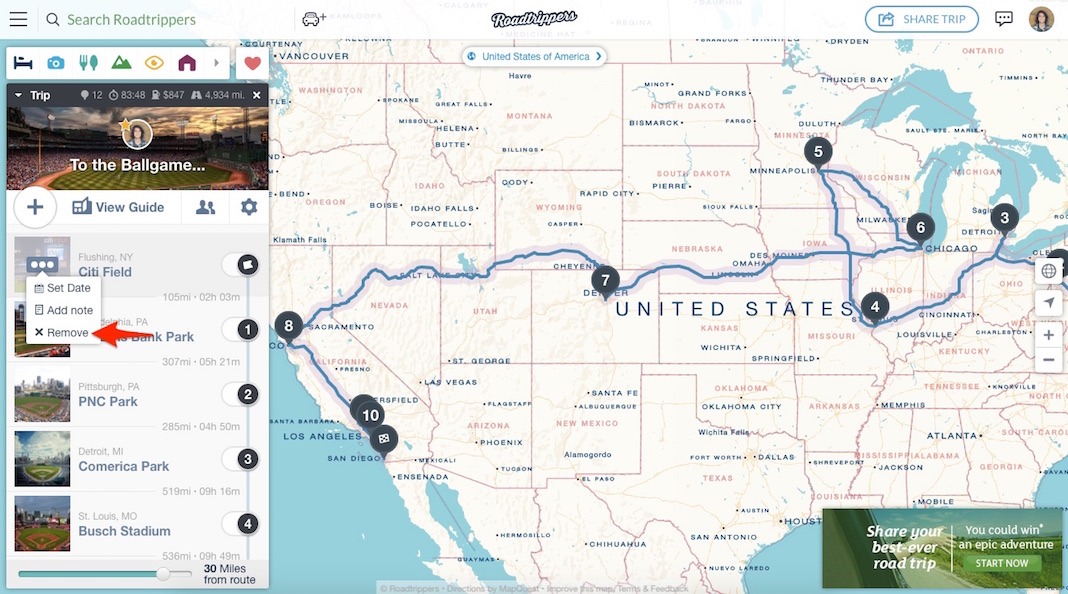 This can be done with all waypoints, whether they are places added to trips, typed in locations, or via waypoints that have been dropped after dragging a route.
Waypoints can also be removed from the map in its infobox. Click the waypoint, then simply hover your cursor over the "Add to Trip" button to see where you can click to remove it.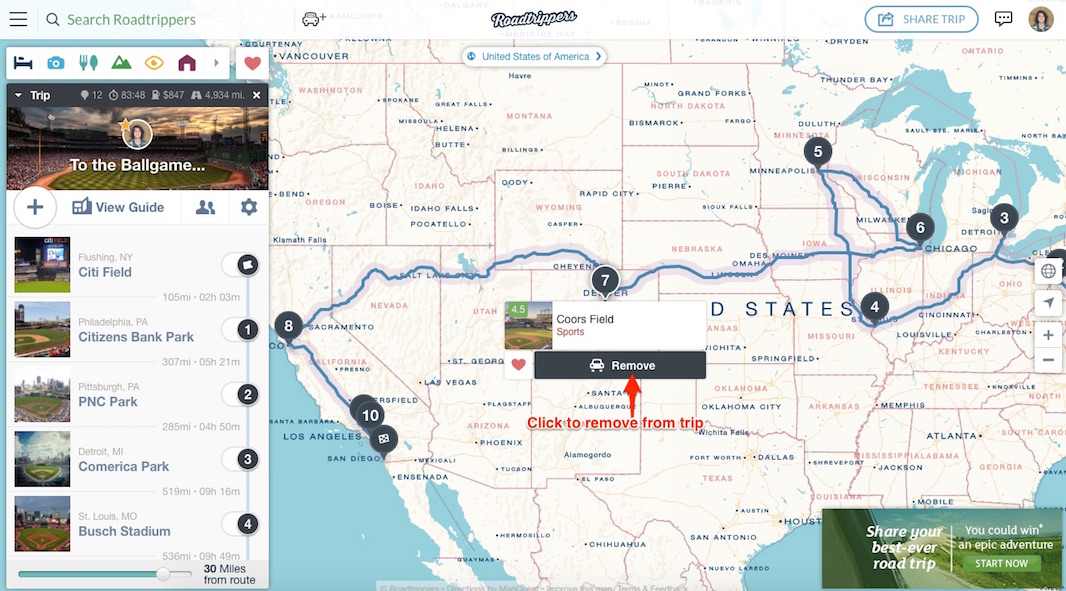 REARRANGING WAYPOINTS
Waypoints can be easily rearranged within the Trip Planner by clicking and dragging. Hover your cursor over the waypoint pin, then click and begin dragging to rearrange.
Drag it in the order you want it to be and release it. The trip stats, itinerary, and route on the map will automatically update.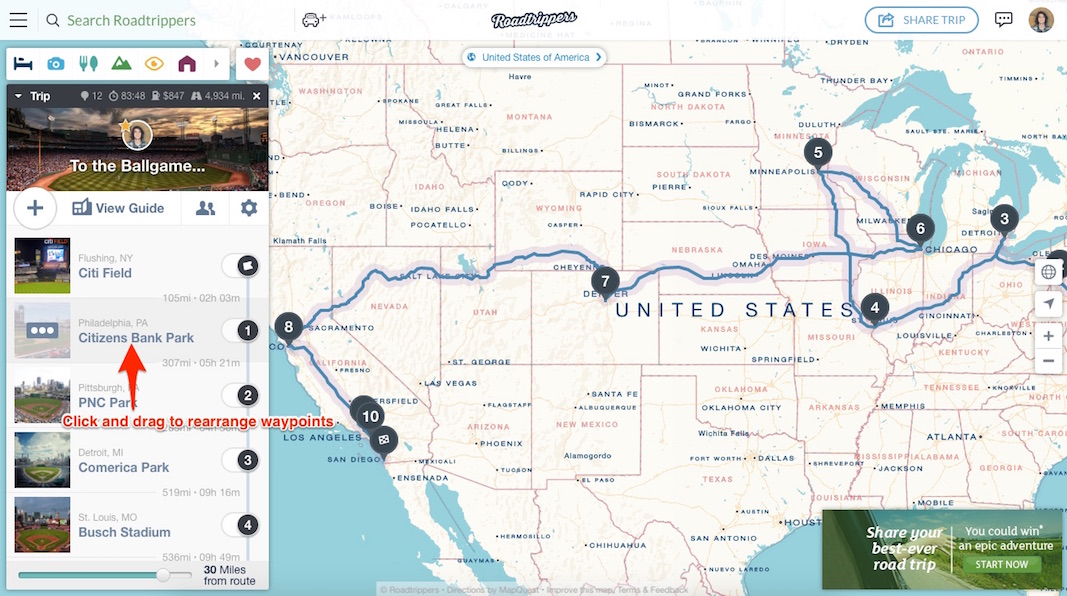 Start planning awesome trips and discovering amazing places
If you have any further questions, please feel free to contact us anytime at support@roadtrippers.com.