You can add details such as dates and notes to any waypoint on your trip!

Follow the steps below to start adding details.
Dates and Notes

Load your trip on the map.
Hover your mouse over the waypoint in the trip planner.
Click the Edit button that appears on the waypoint to reveal options for adding details.
Enter your date and/or note, and click Save!




Viewing Notes
You can view notes in the trip planner by hovering over the notes symbol next to the city and state of your stop.



​
Dates and Notes
Open your itinerary.
Select your waypoint.
In the waypoint window, select your arrival date or add your notes!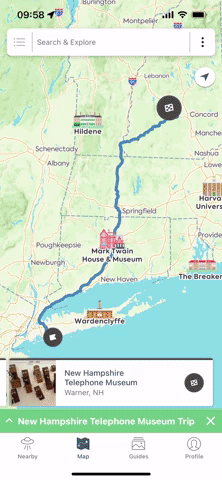 Viewing Notes
You can view your notes in the mobile app by selecting your waypoint to open up the waypoint details.

​