One of our newest features, the Duplicate Trip button allows users to create multiple versions of the same trip.
Get started by selecting the Trip Planner options button.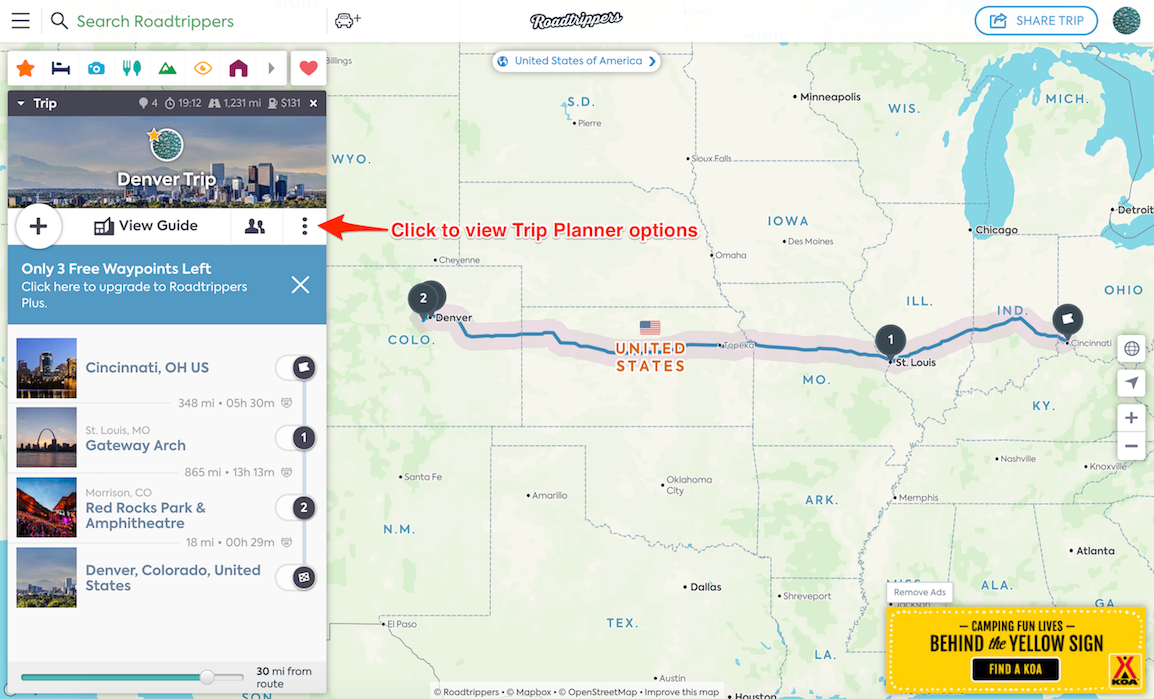 Once open, simply select the Duplicate Trip button.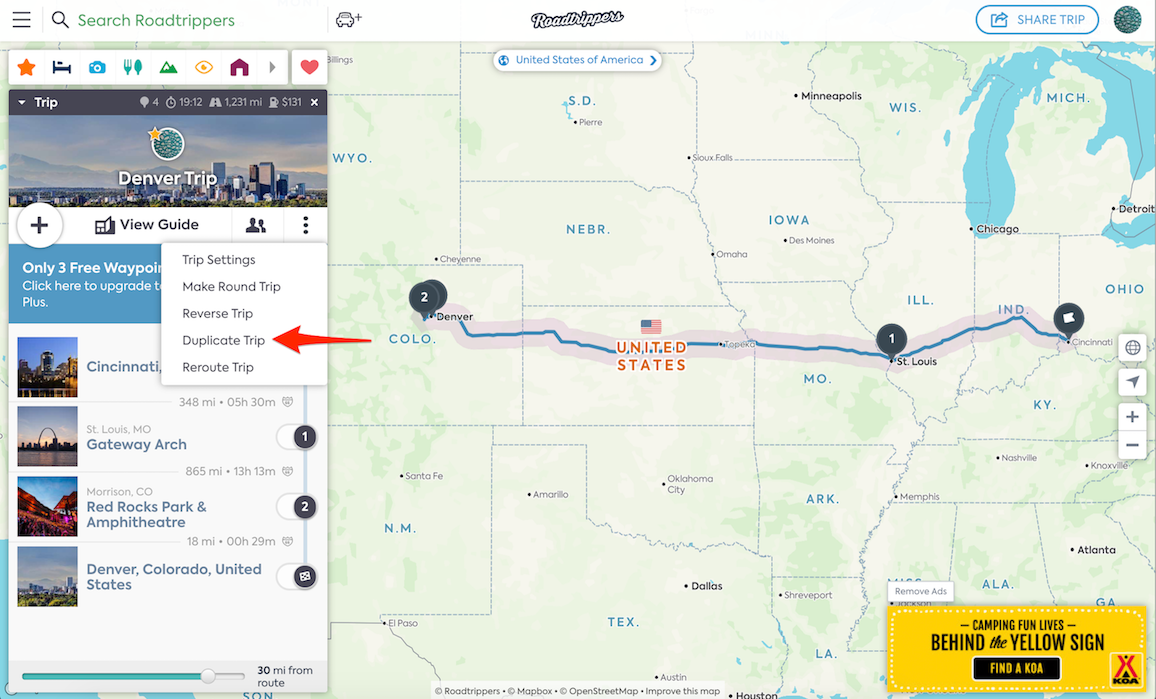 Once duplicated, you'll have the option to instantly begin working on your new copy or save it for later.
All duplicated trips will immediately be added to your Profile.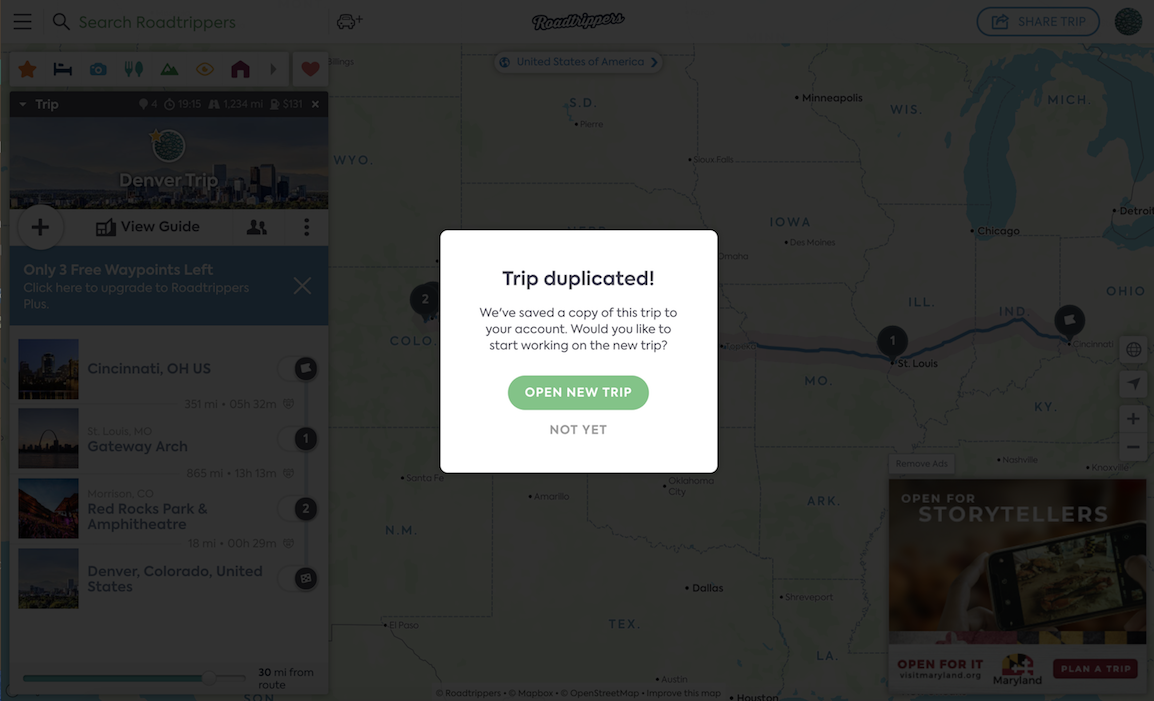 If you have any further questions, please feel free to contact us anytime at support@roadtrippers.com.