The Reverse Trip button allows users to easily reverse the direction of a trip with a click of a button!
Begin to reverse your trip by selecting the Trip Planner options button.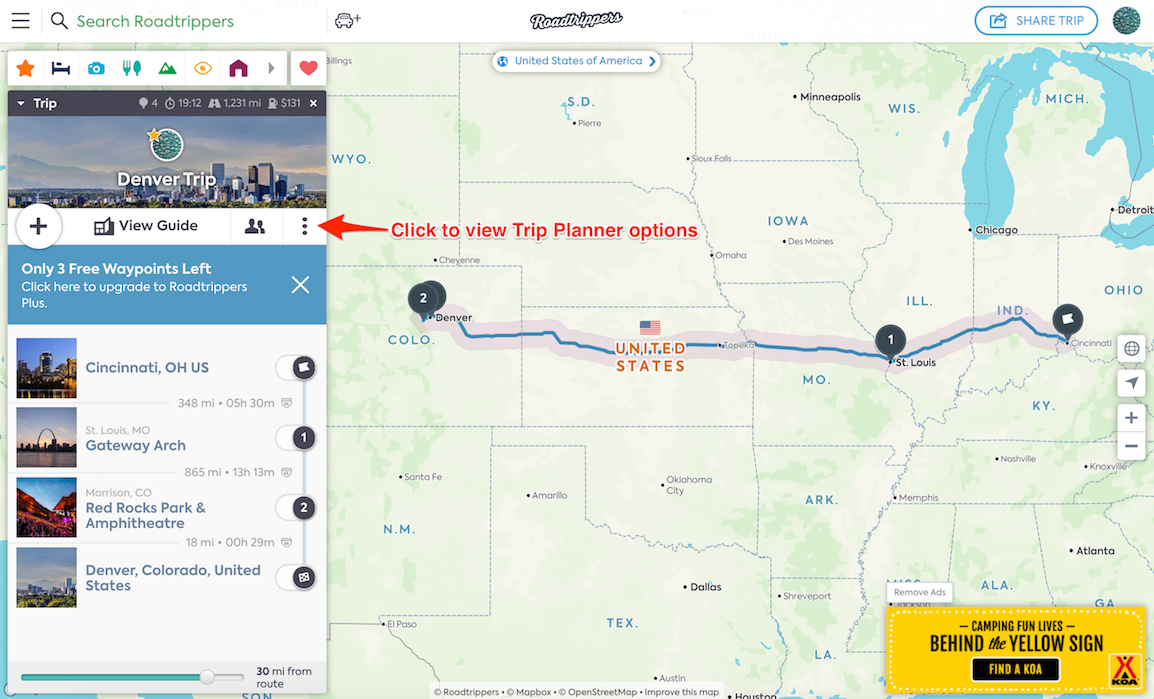 Once open, select the Reverse Trip button.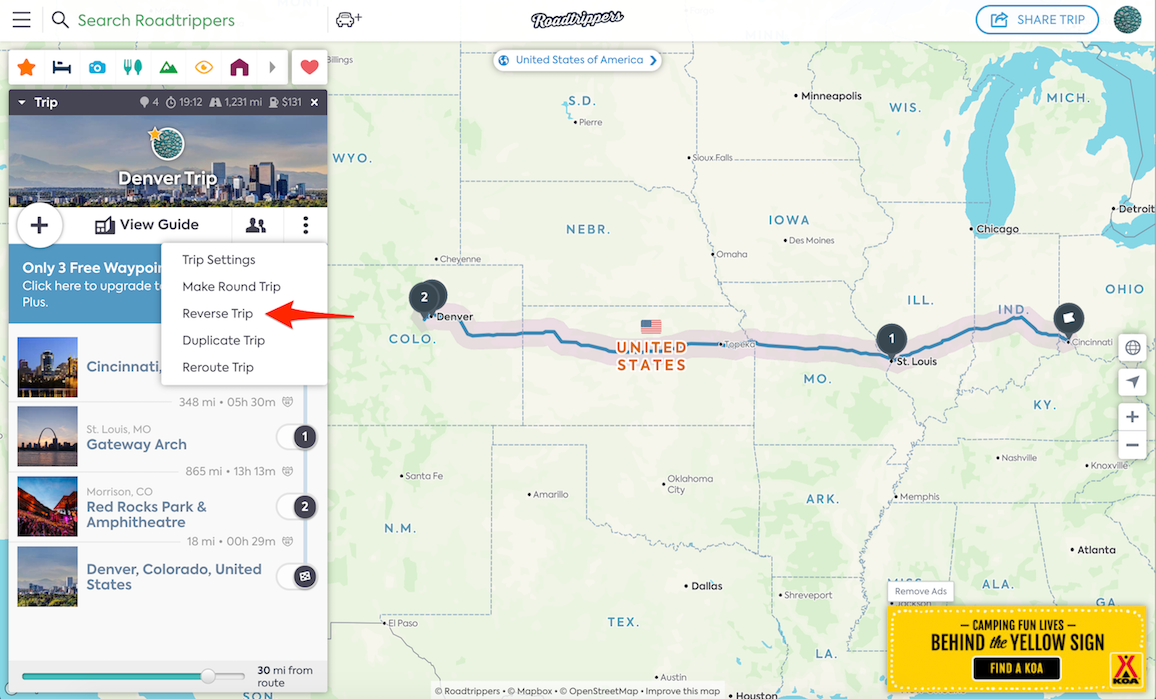 The Reverse Your Trip? modal will then appear asking to confirm your selection.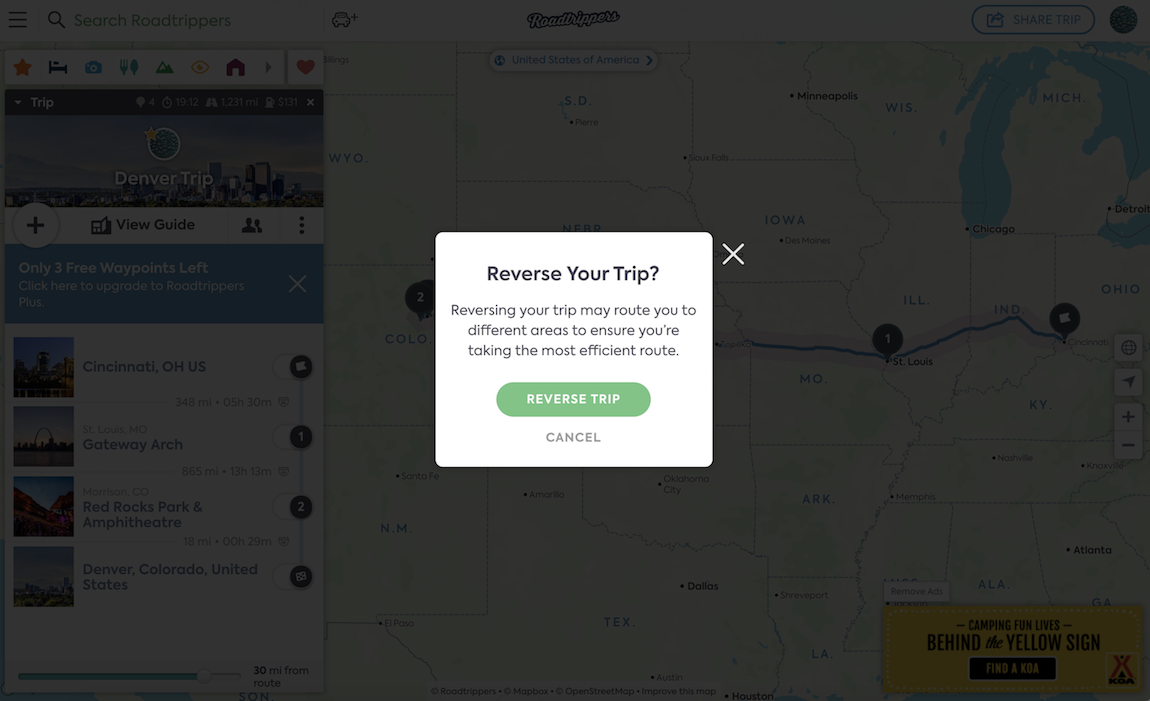 Once confirmed, your trip will immediately be reversed.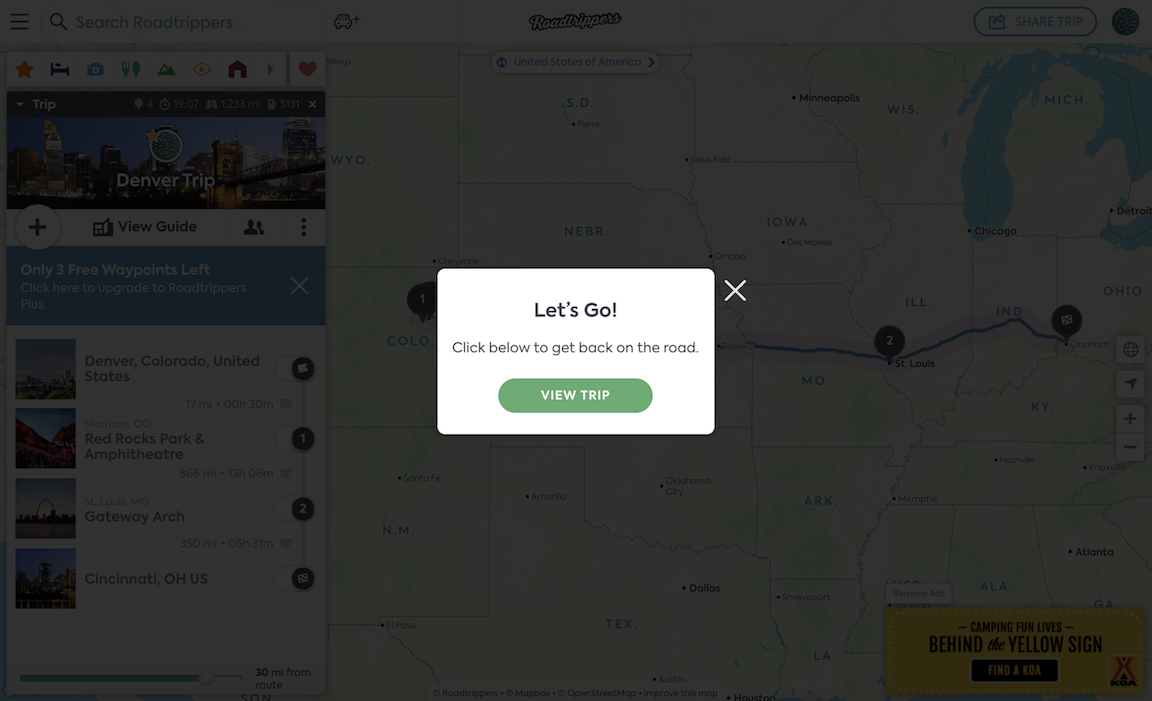 If you have any further questions, please feel free to contact us anytime at support@roadtrippers.com.