The Round Trip button is another one of our newest features allowing users to easily create a rounded trip within the Trip Planner.
Get started by clicking the Trip Planner options button.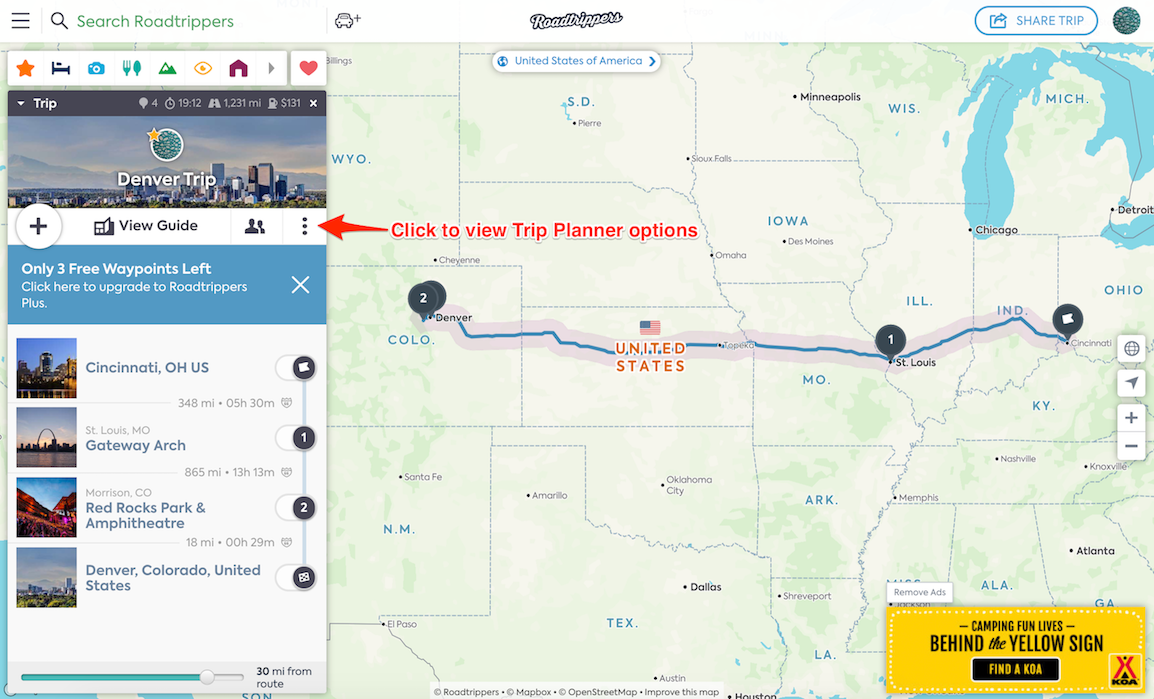 Next, simply select the Make Round Trip button.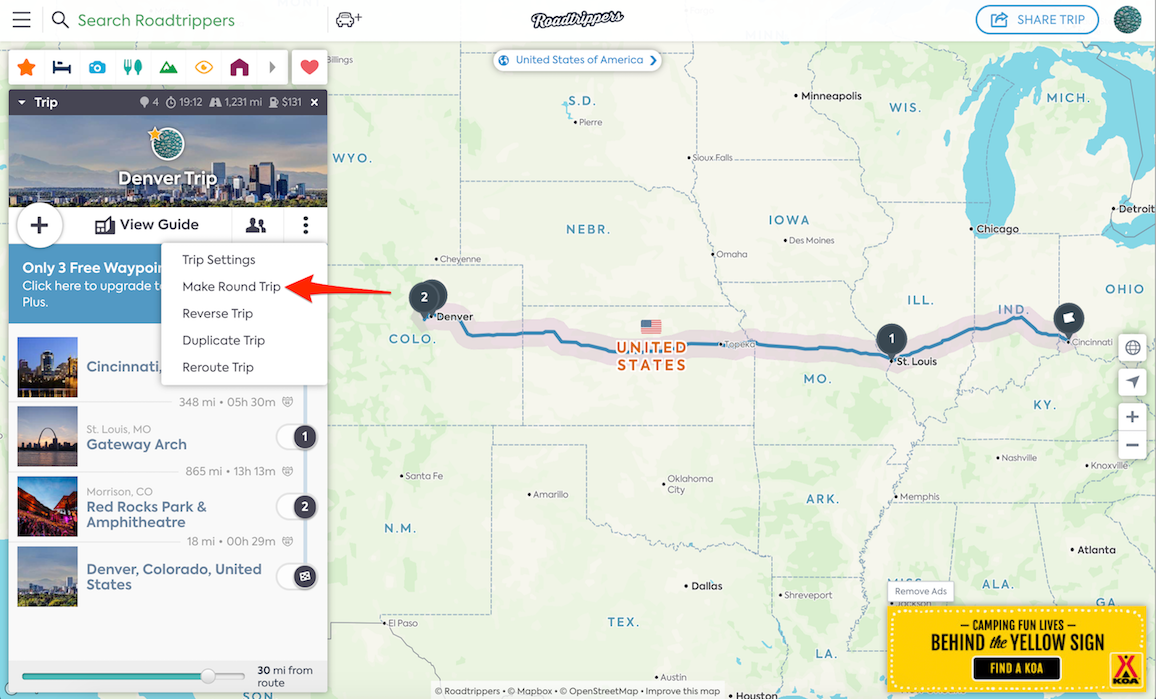 Once selected, your trip will immediately become a round trip.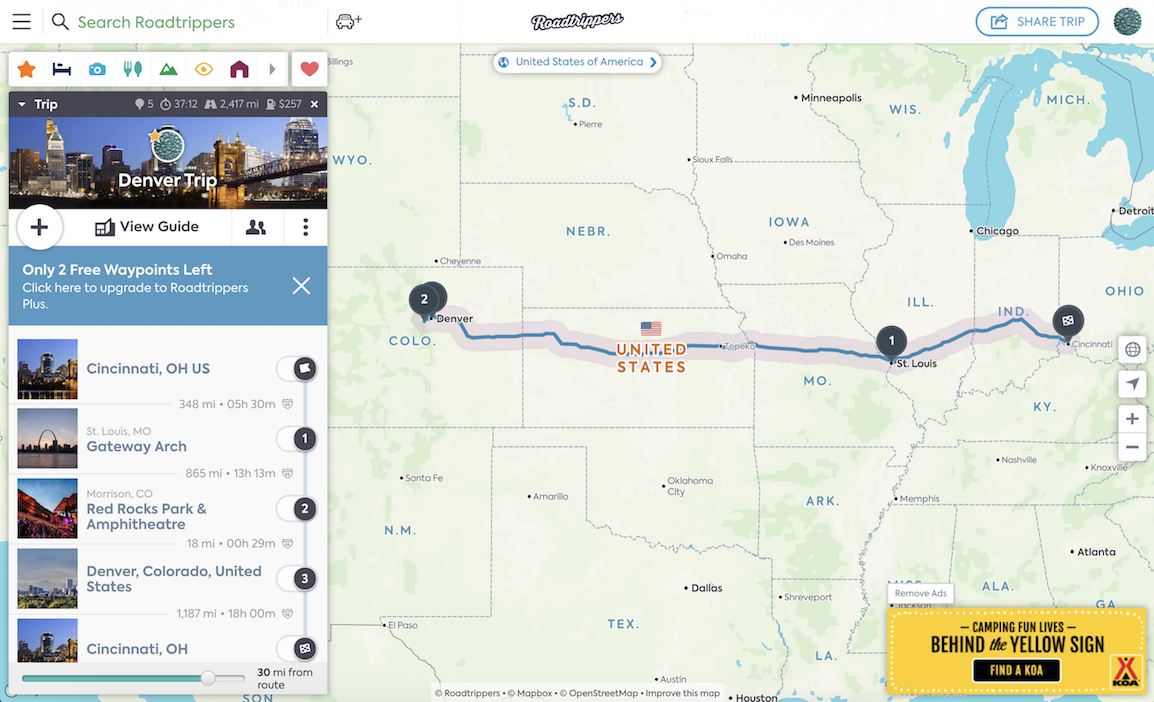 If you have any further questions, please feel free to contact us anytime at support@roadtrippers.com.