On the web app on our desktop site, routes can be easily customized by dragging them on the map.
Hover your mouse over the route and wait for a dot to appear.
Click on the dot to grab the route and move it.
Dragging the route will create a via waypoint.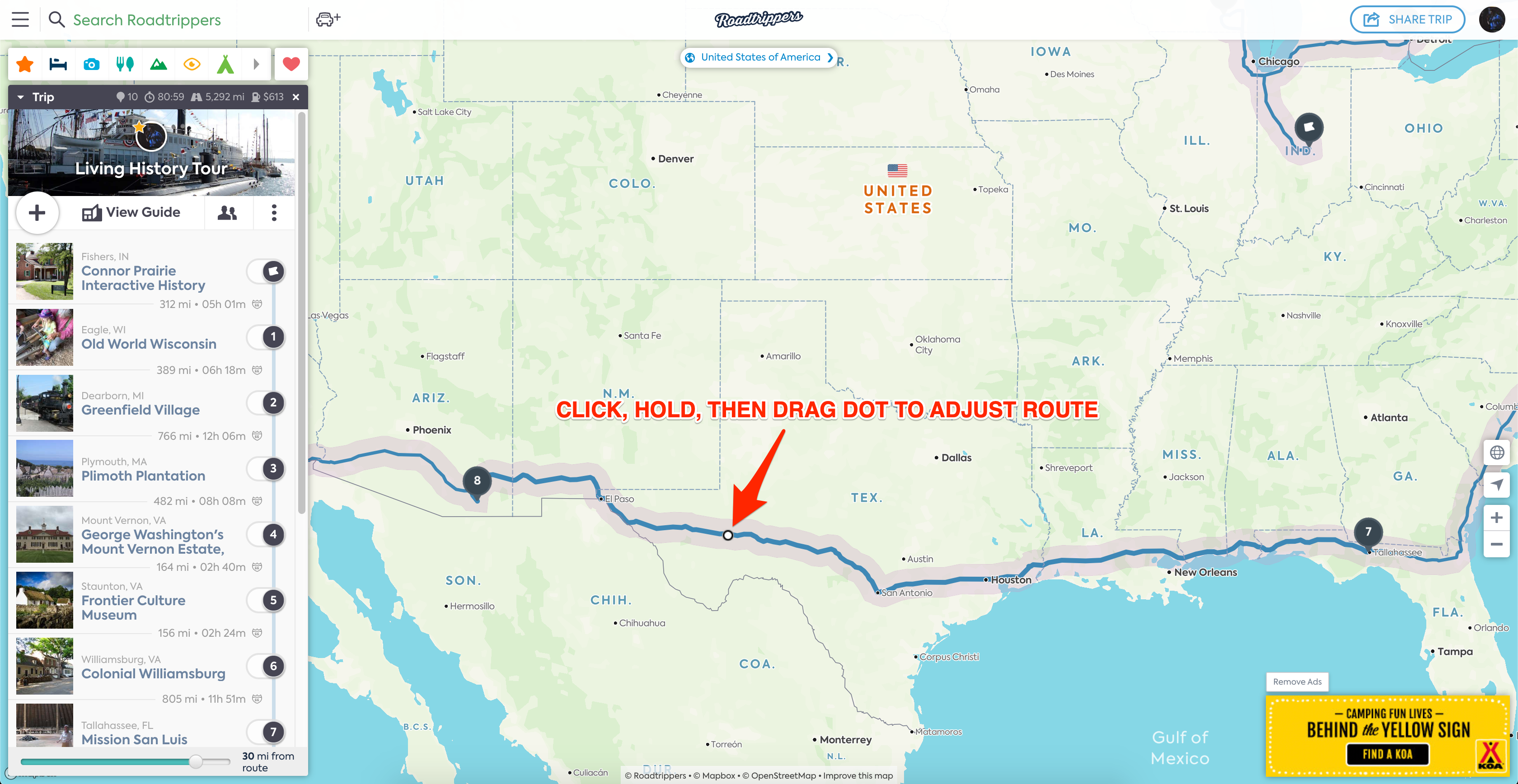 This can be useful for quickly adjusting where a trip will go. For example, there may be a certain highway you want to take (or avoid). Drag the route off (or on) the highway for quick and easy customization of the trip.
Dragging is also useful if there are general areas you want to travel through, but not a specific place or stop.
You can also always drop a pin as another way to modify your trip's route.