Our new pin dropper feature makes it simple to drop a pin on your favorite secret hideaway! Simply right-click on the map until the pin is dropped. The address will automatically appear as well as a Start Trip button.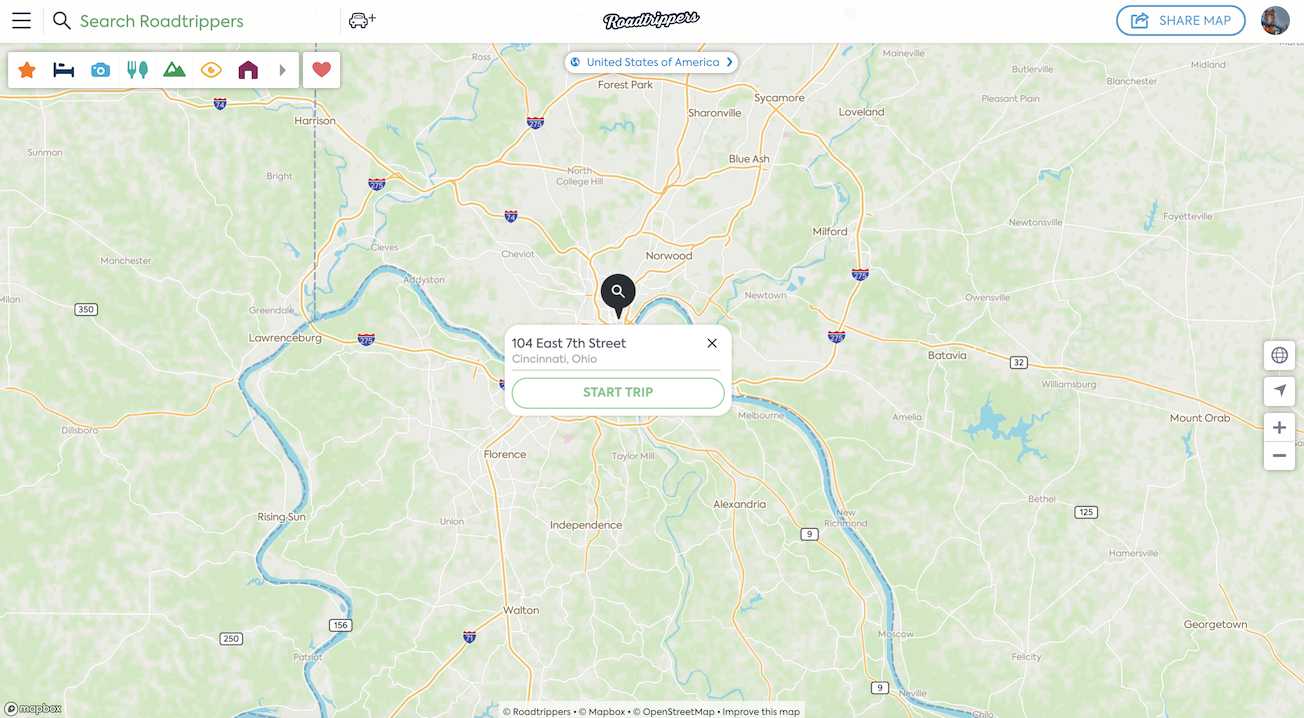 If a trip is already loaded on the map, an Add to Trip button will appear (instead of the Start Trip button).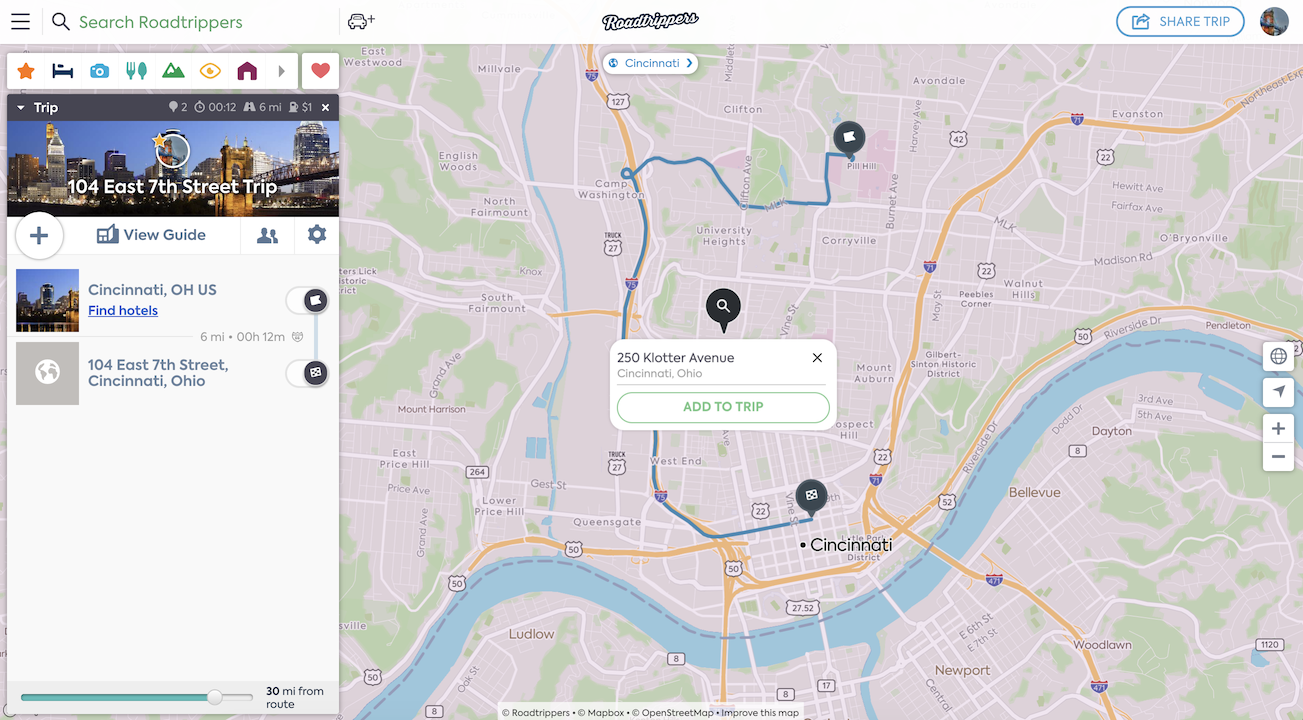 If you have any further questions, please feel free to contact us anytime at support@roadtrippers.com.