Update the miles per gallon, specify car type, model, as well as your preferred fuel type by adjusting the fuel efficiency inside the Trip Settings.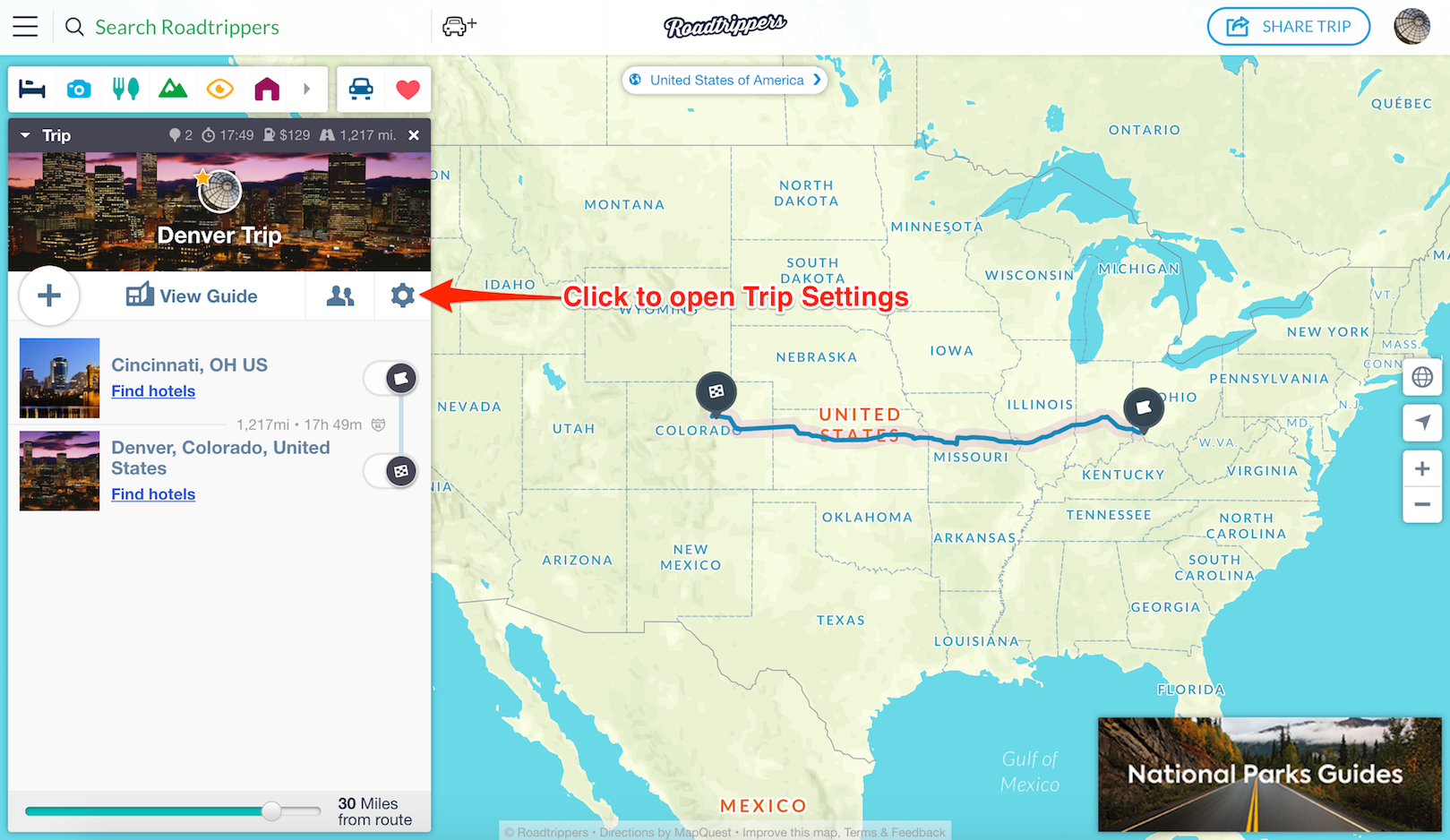 Once the Trip Settings is open, click the 'Vehicle & Fuel' tab. Here users can chose what kind of vehicle as well as the exact model type during the trip.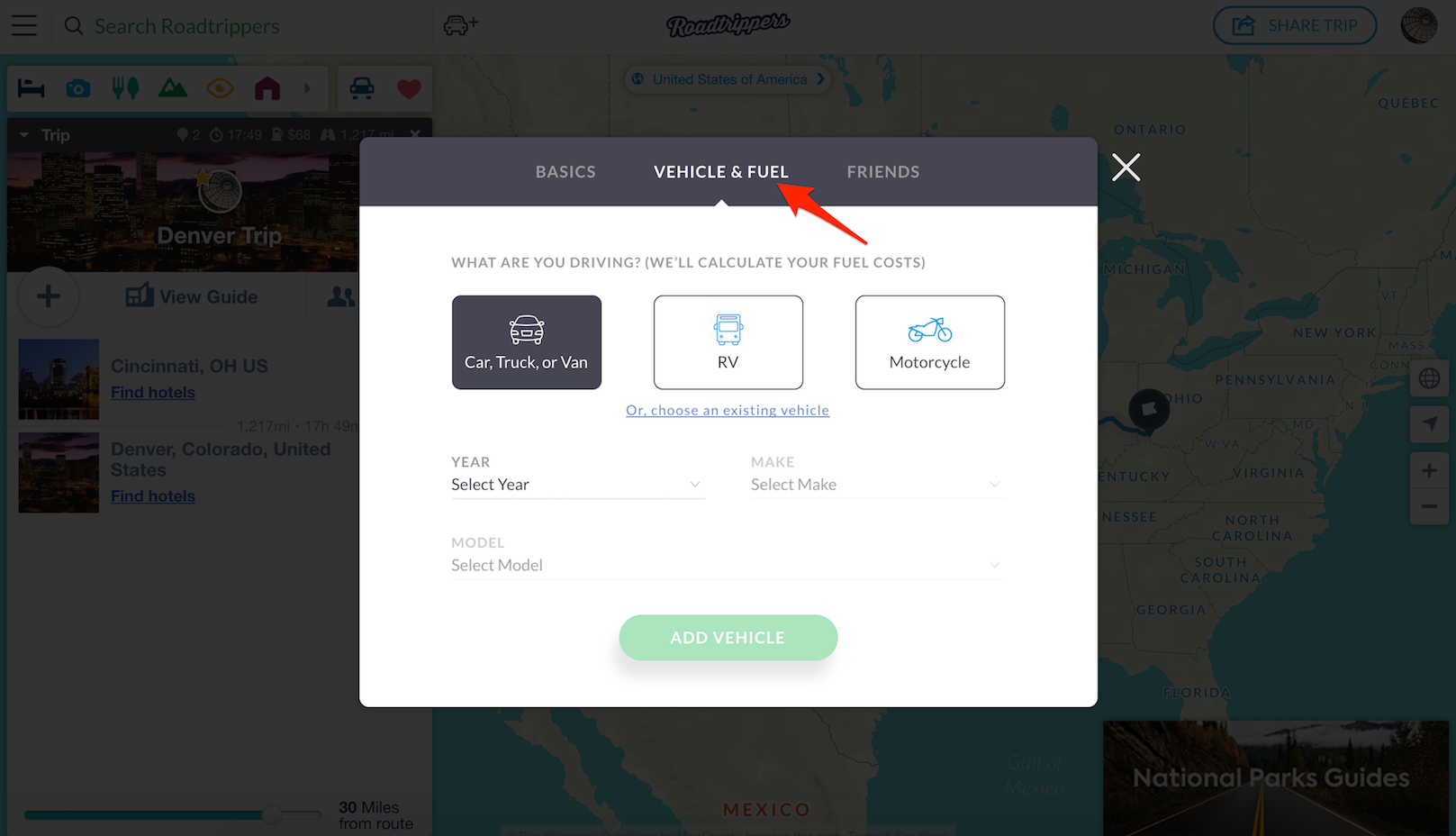 Next, chose the exact year, make, and model of the vehicle. Once satisfied, click 'Add Vehicle'.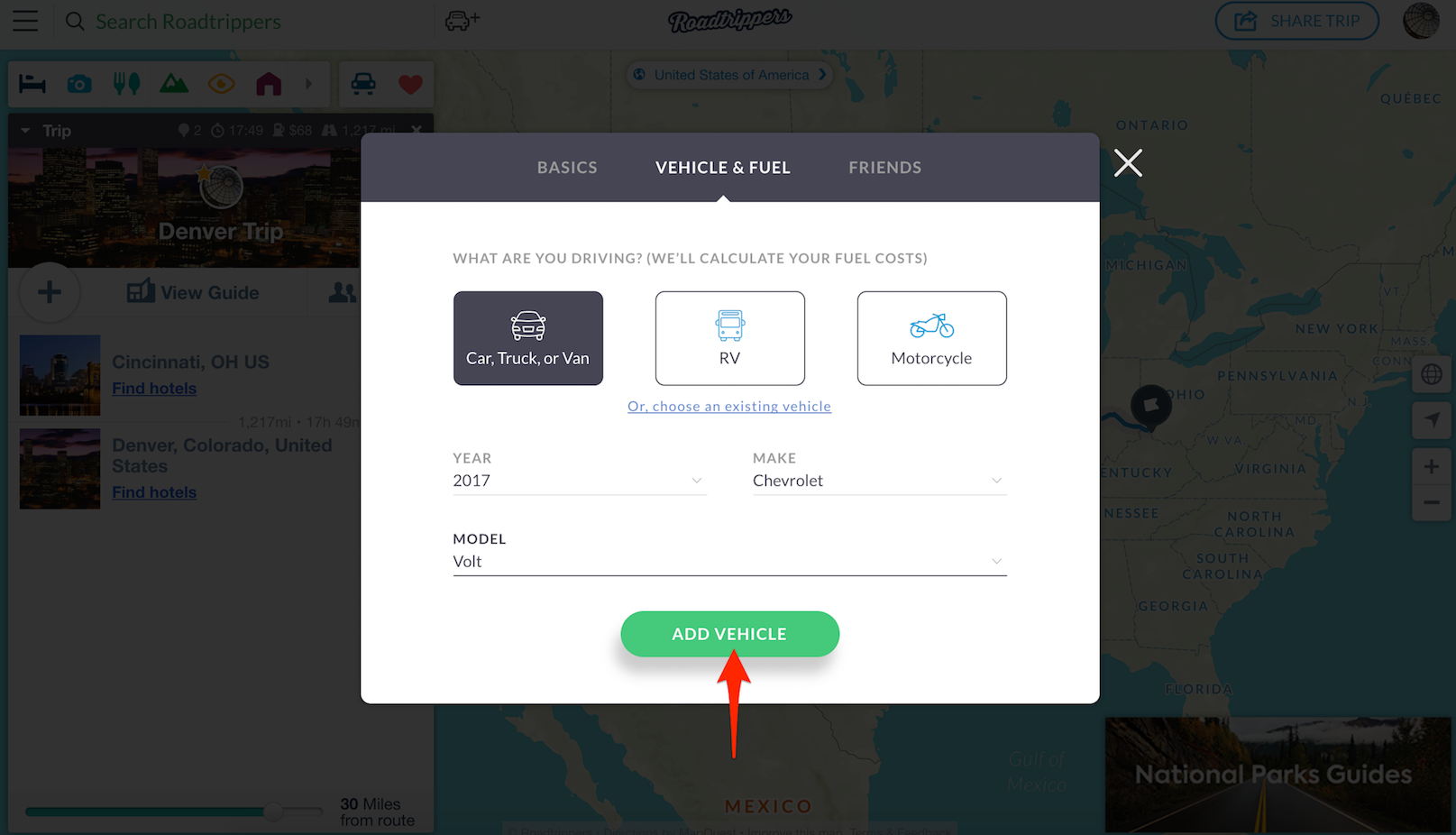 Once the car model has been added, the selected vehicle will be saved to your trip.
Users then have the option to adjust additional fuel settings. This allows users to enter the vehicle's MPG as well as the type of fuel it uses. Update the settings and your estimated fuel cost will adjust accordingly.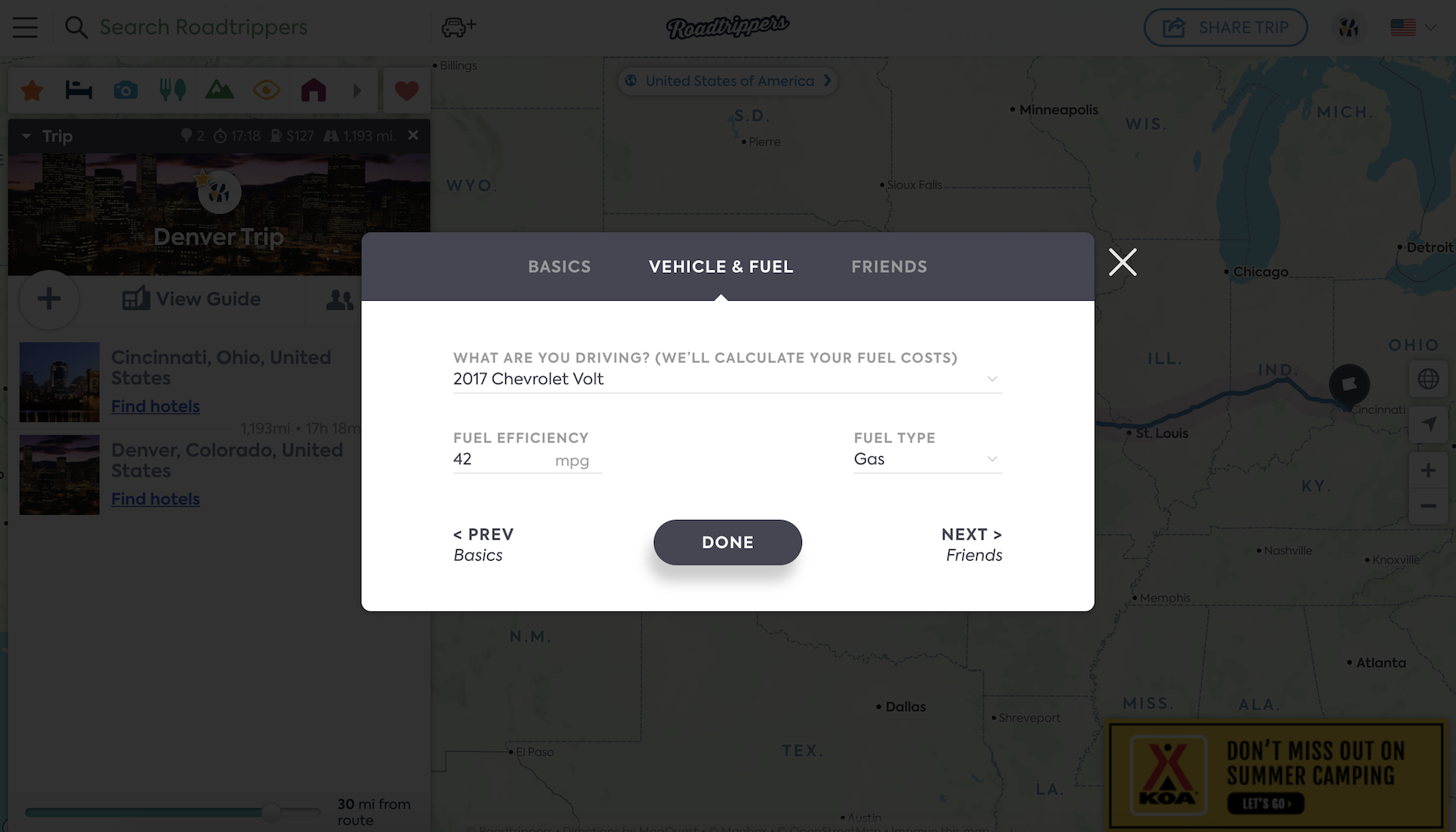 If you have any further questions, please feel free to contact us anytime at support@roadtrippers.com.
Start planning awesome trips and discovering amazing places!