PLACE CATEGORIES
Places on Roadtrippers are assigned categories (up to 9), making discovering and finding easy. They are organized as main categories > sub-categories. For example, if you want to find a bed and breakfast along your route, navigate to Accommodation > Bed and Breakfast & Inns. Pins will appear on the map representing places that have been categorized as bed and breakfast.
PLACES ON THE MAP
The places shown are selected based on two things: the part of the map you're viewing, and the place's rating. No more than 525 places per category will appear on the map at once, meaning the more you zoom in, the more places you will see in a given area. Places will be represented by either a small circle or a large pin. Large pins are the highest rated places, of the categories you have activated.
Zoomed out it appears we only have a spattering of tourist attractions across the United States.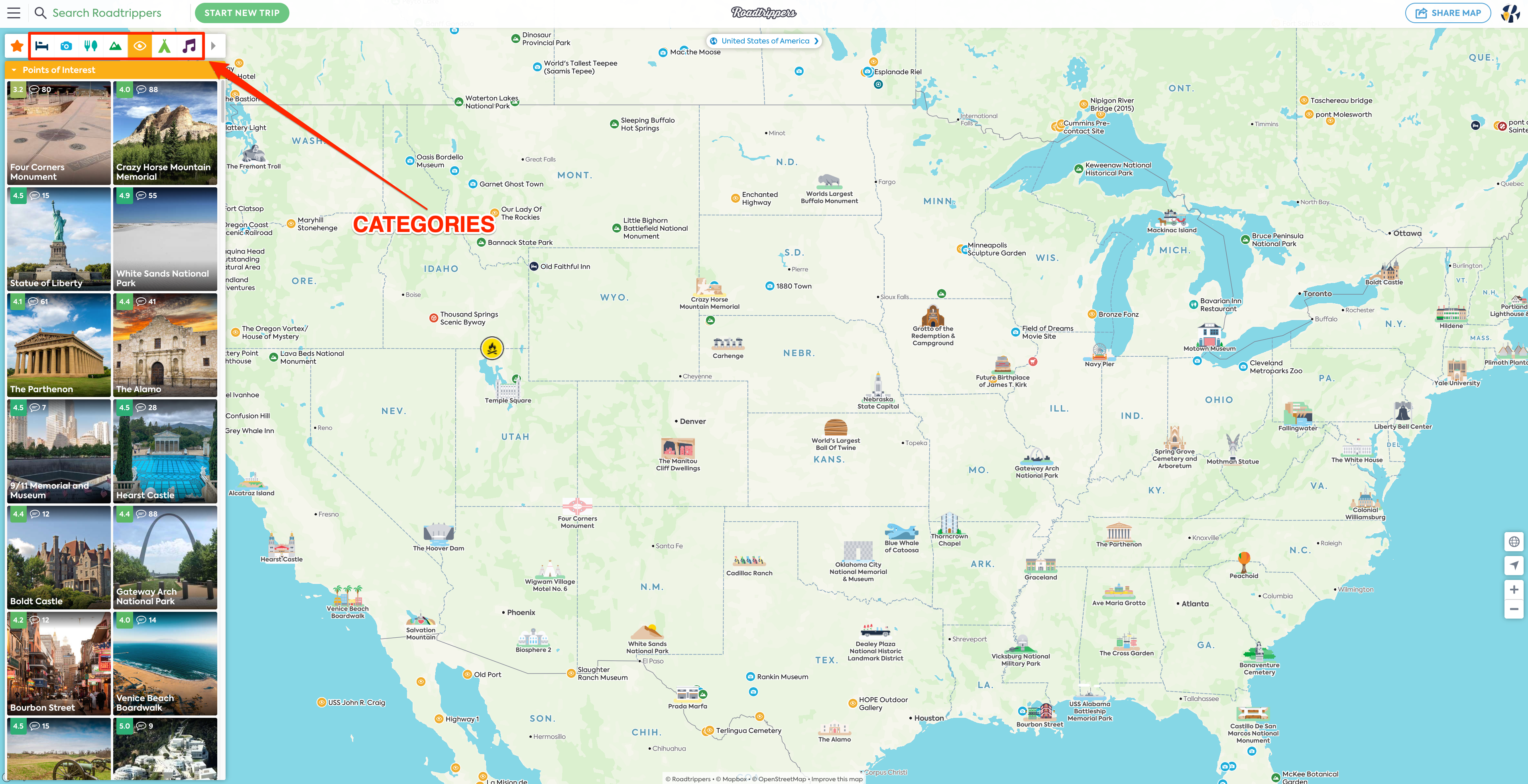 After zooming in on Cincinnati, more waypoints, large and small, appear. The larger waypoints appeared because those places are now among the highest-rated of all the places displayed on the map. Also, you may notice the photo bar has changed to the top-rated places in the area.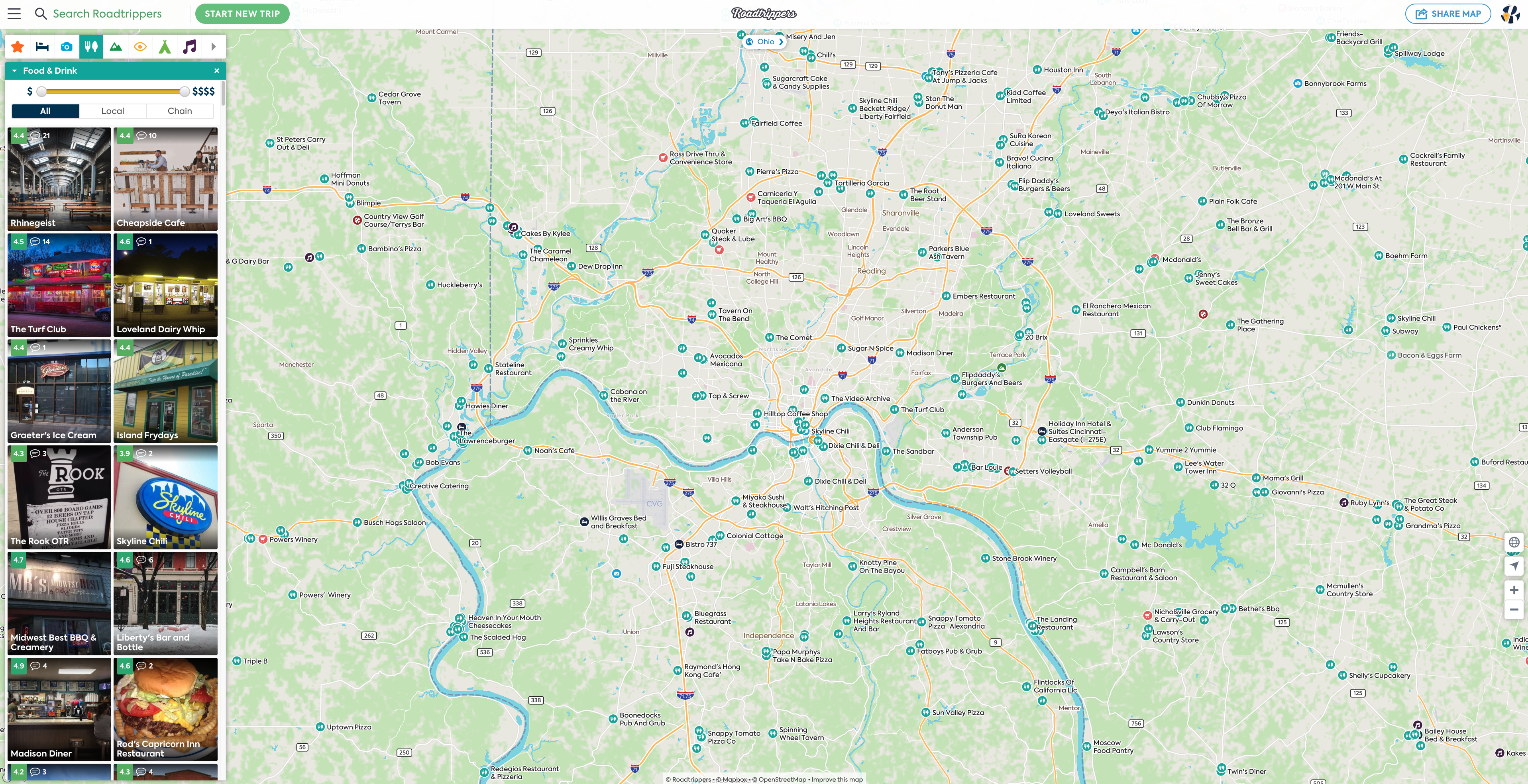 Looking to filter out some category suggestions? Opening our Accommodation and Food & Drink categories gives you the option to filter by price range, local/chain, and even a pet-friendly option!
SUBCATEGORIES
Opening subcategories is as easy as hovering your mouse over the opened place category.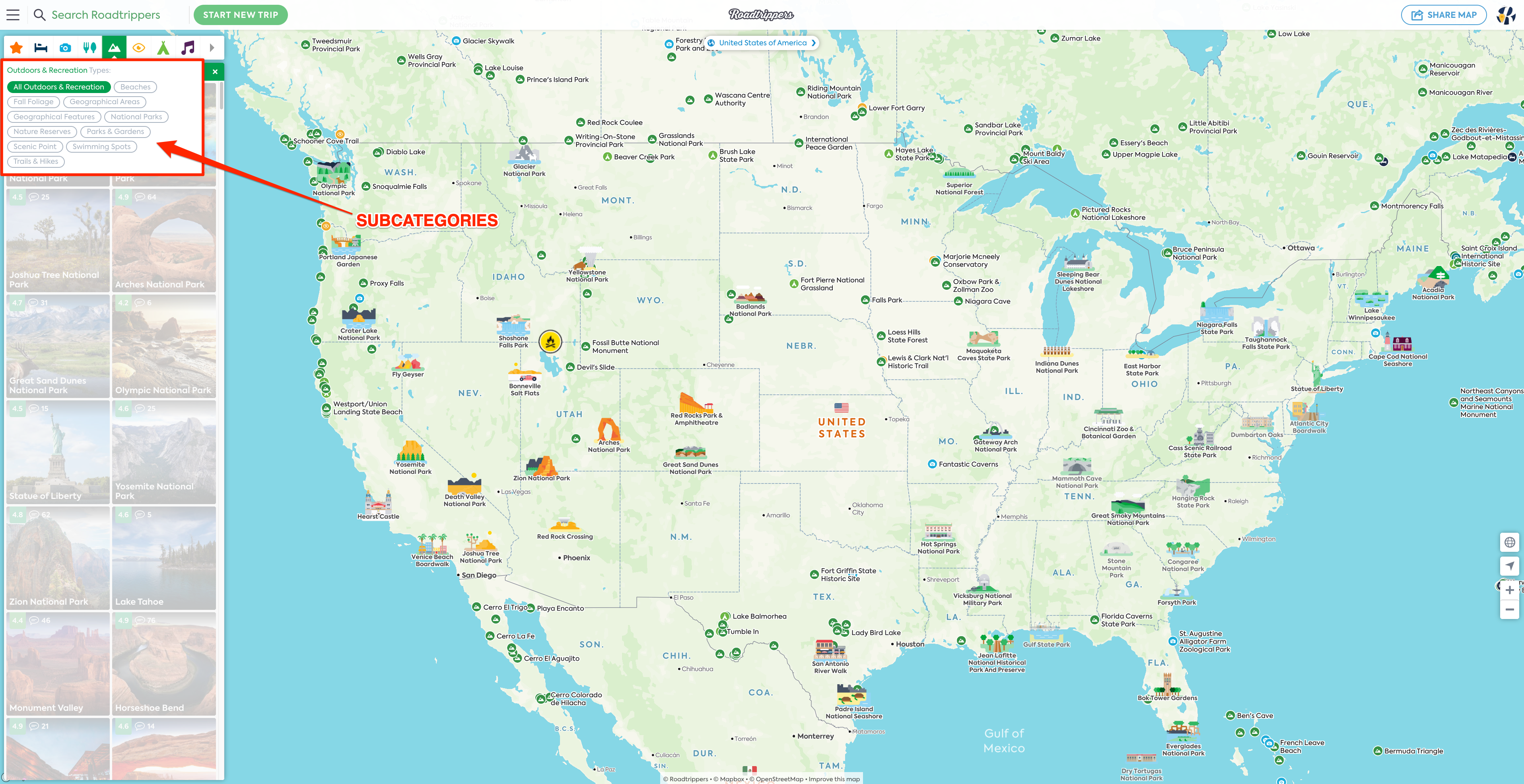 If you have any further questions, please feel free to contact us anytime at support@roadtrippers.com.