Place Pages
Each place on Roadtrippers will have a place page like the one below, giving you detailed information about a place including hours, parking, wifi availability, and more. This page also lets you add it to your trip, save it to a list, or share it with friends. Place pages are the meat and potatoes of the Roadtrippers experience.
Let's dig into what the place pages have to offer.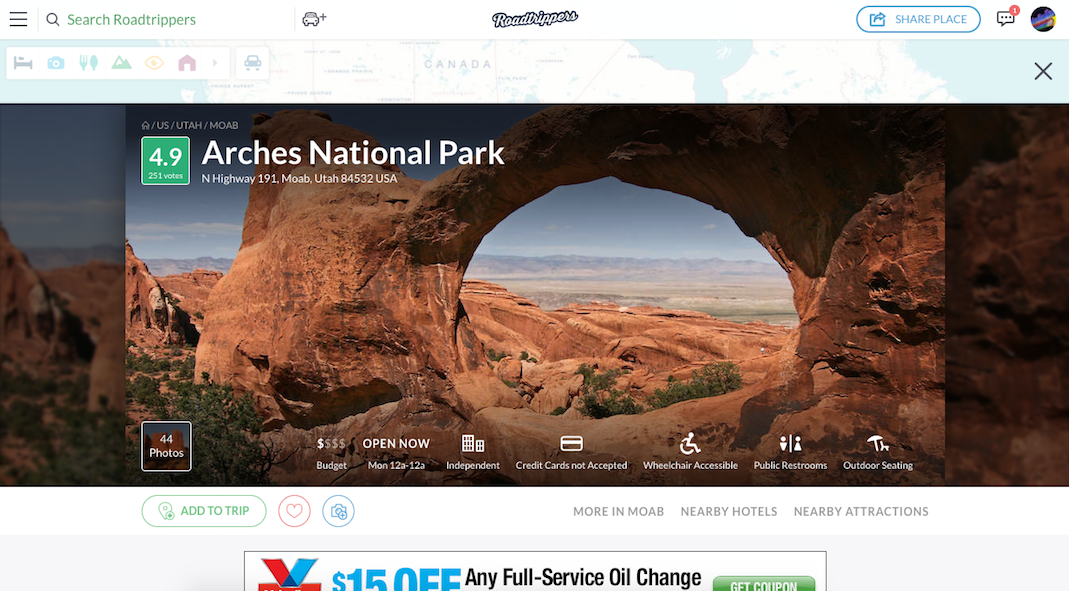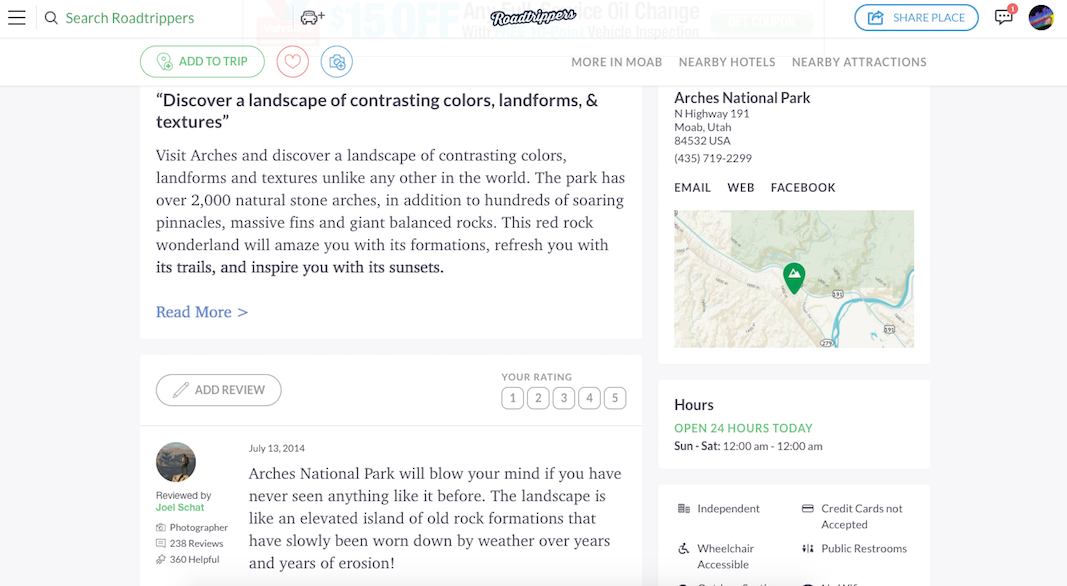 When you first open a place page you'll be greeted along the top by the name, address, and rating. On the bottom of each place image includes helpful information such as hours, pricing, wheelchair accessibility and more! Also, you'll see buttons to add the place to a trip, saved place, and add a photo to the image gallery!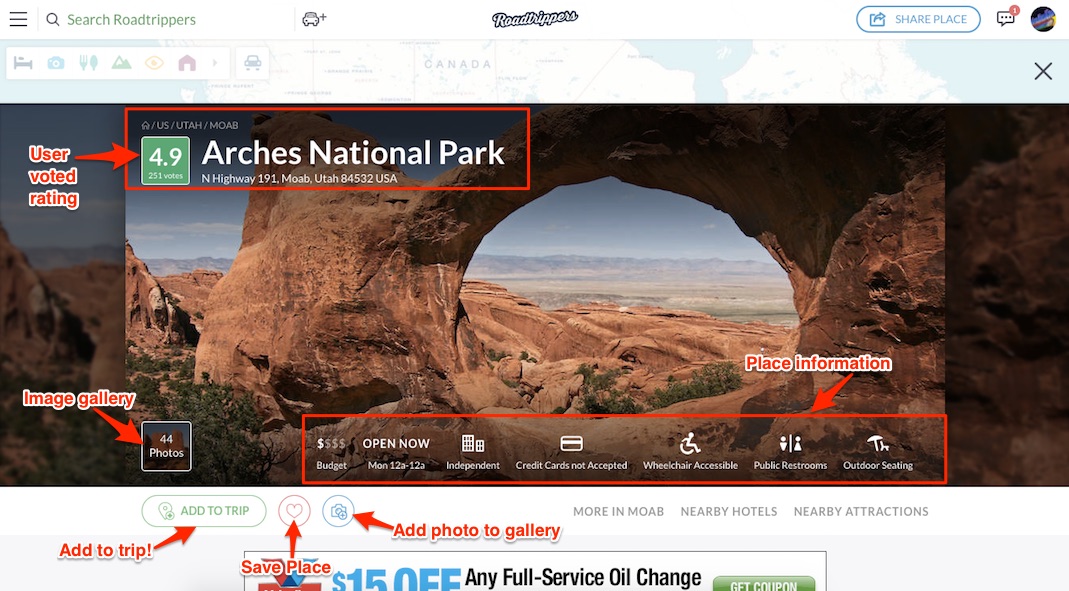 Info Panel & Map View
On the right-hand side is where even more details for a place are located. Here you can find detailed information including whether a place is independently owned or a chain, also you can find pet friendliness, parking, wifi availability, and more. You'll also find a link to the website and email if the place has one along with the email contact. Lastly, you can view exactly where the waypoint sits on the map.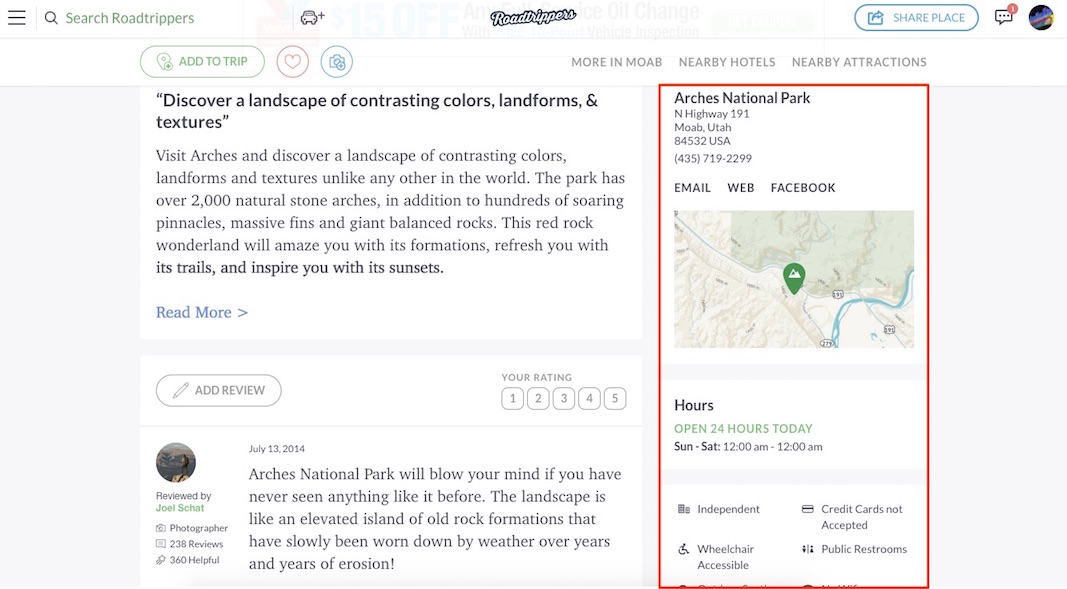 Images
Below is the image gallery section of the place pages. Here you can browse another user's uploaded images as well as upload your own.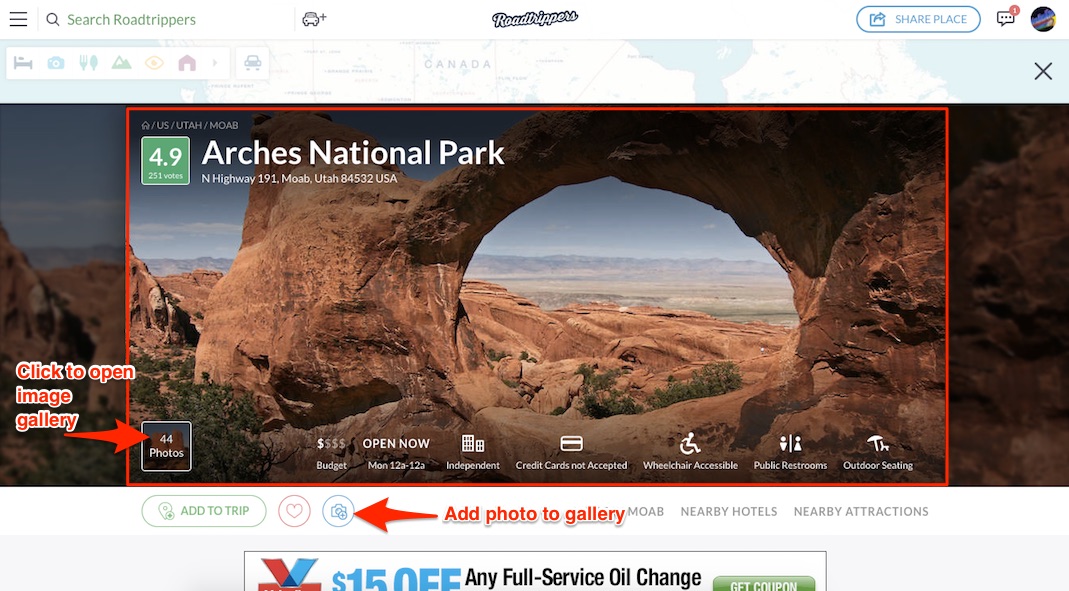 Reviews and Ratings
Reviews and ratings on Roadtrippers are entirely user generated. This section is designed to let users leave tips and reviews so you can get an inside perspective on a place by people that have already been there.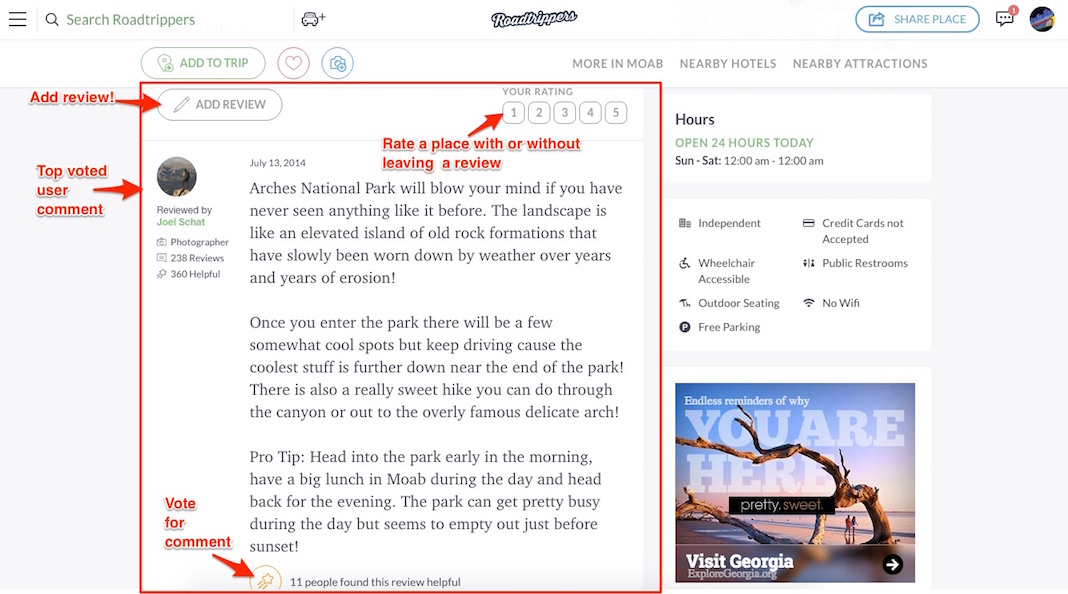 Leaving a review is easy. Simply click the Add Review button and leave us a review, tip, or comment about a place and select a rating. Other users will vote your comment to the top if it is more helpful!
If you have any further questions, please feel free to contact us anytime at support@roadtrippers.com.