Each place on Roadtrippers will have a place page like the one shown below. These pages provide detailed information about a place including hours, contact info, parking, and more. From this page, you can also add the stop to your trip, save it to your saved places, or share it with friends.
Let's dig into what the place pages have to offer!
Details
When you first open a place page on the desktop site, you'll see the name, address, and rating at the top of the page. Along the bottom of the place's cover image is more helpful information if we have it - such as hours, pricing, wheelchair accessibility and more! You'll also see buttons to add the place to a trip or start a new trip, save the place, and add a photo to the image gallery.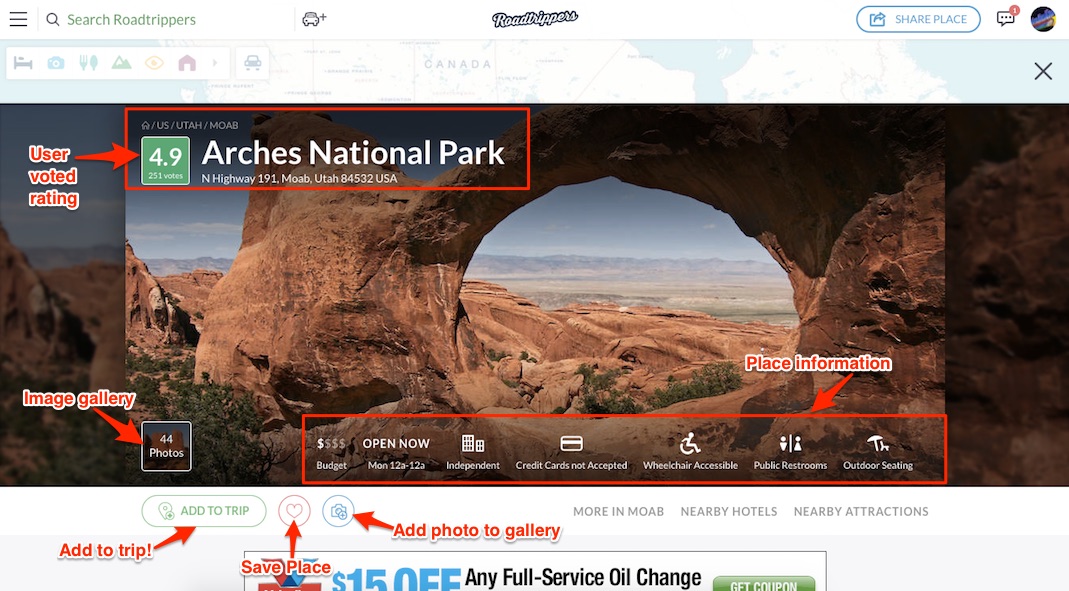 If you scroll down, on the right-hand side you'll find even more details for the place - including whether a place is independently owned or a chain, also you can find pet friendliness, parking, wifi availability, and a link to the website, Facebook page, or email for more information. Lastly, you can see exactly where the place sits on the map.
You can also find attributes about the place, giving you a better idea of parking, restrooms, amenities, etc. This section is found in the details under the photo banner, next to the reviews and comments.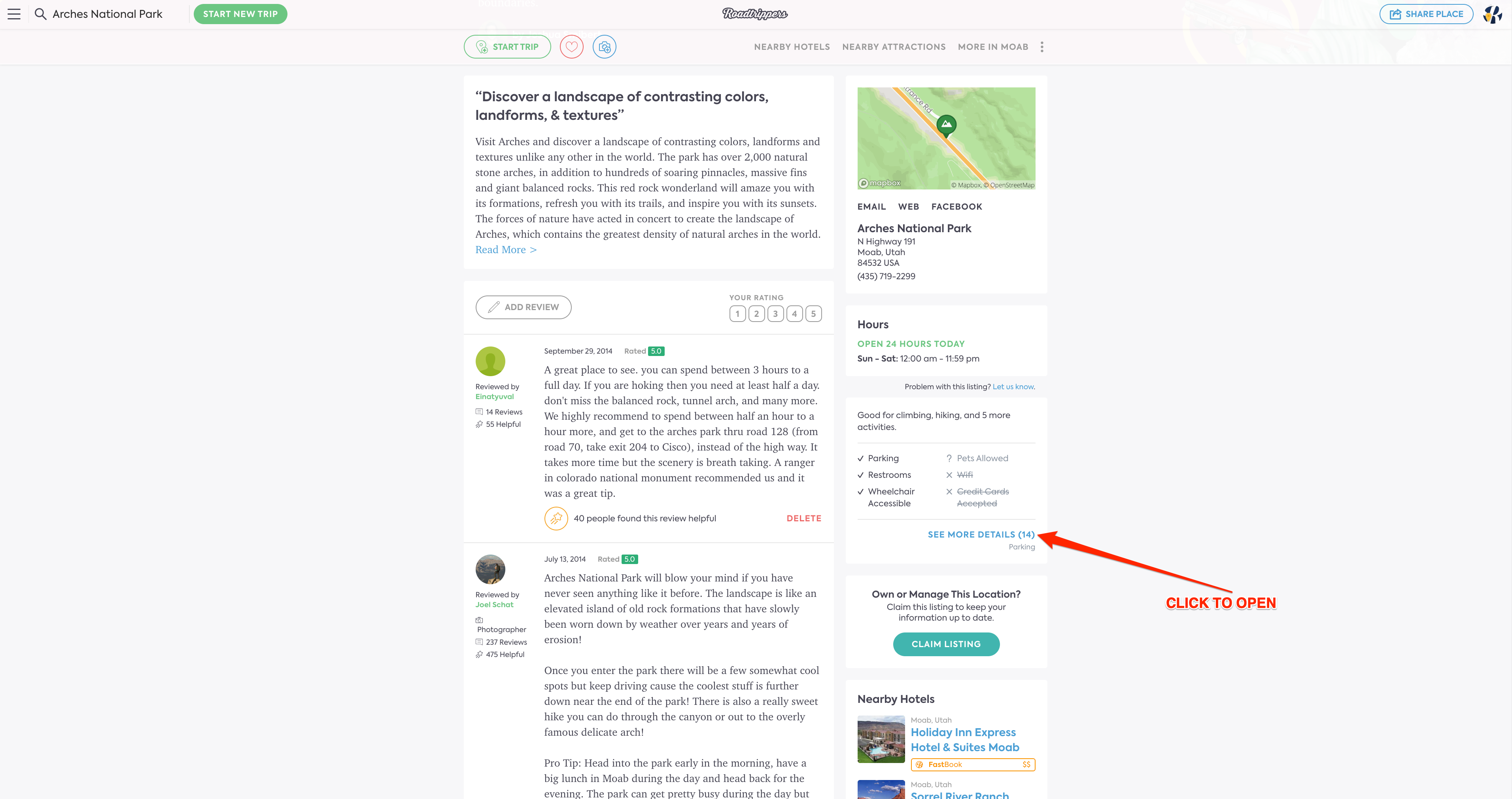 The Details tab is the main section of a place's page in the mobile app and features a little bit of everything such as the add to trip or start trip button, navigation, description, hours, contact info, website, and more!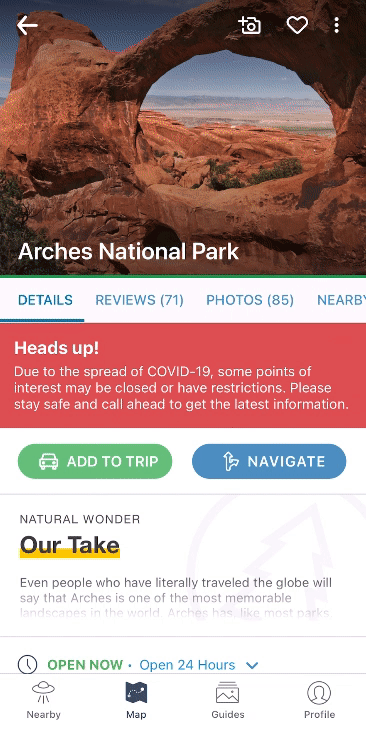 Photos
There's an image gallery where you can browse photos uploaded by other users, as well as upload your own.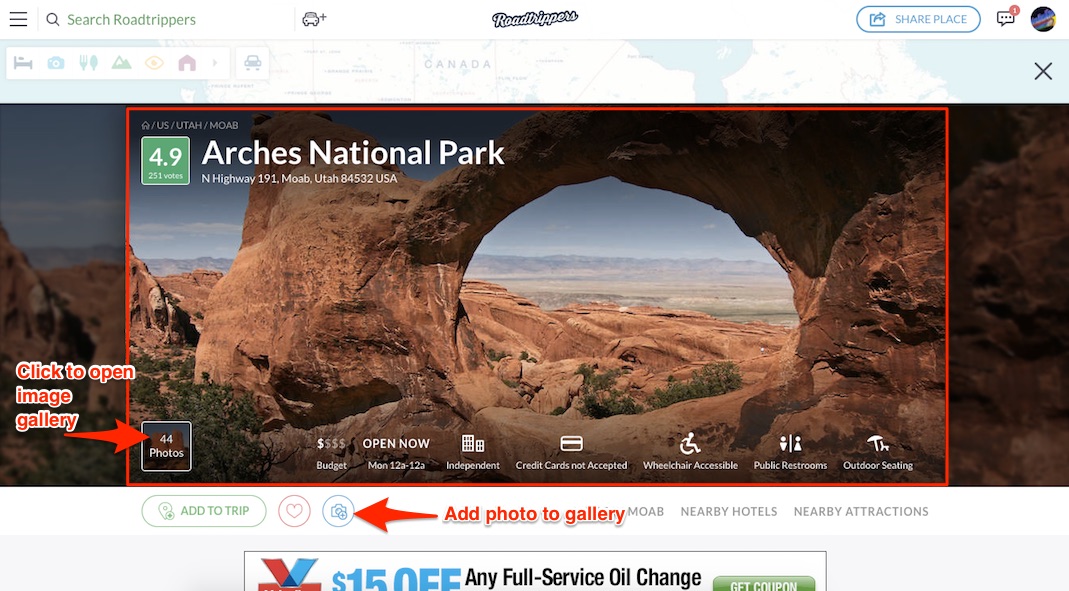 The Photos tab is where you can browse photos uploaded by other users, as well as upload your own.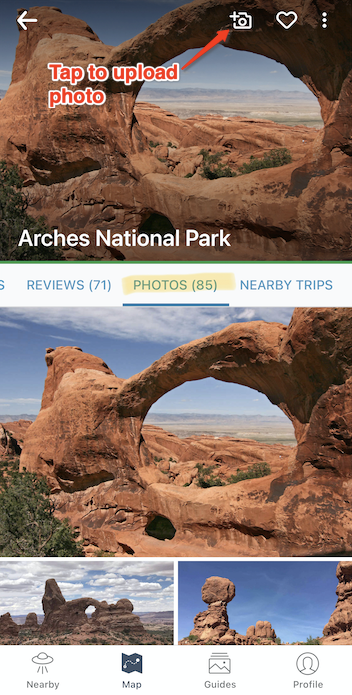 Reviews
Reviews and ratings on Roadtrippers are entirely user-generated. This section is designed to let users leave tips and reviews so you can get an inside perspective on a place by people that have already been there.
Leaving a review is easy. Simply click the Add Review button to leave a review, tip, or comment about a place and select a rating. Other users will vote your comment to the top if it's helpful!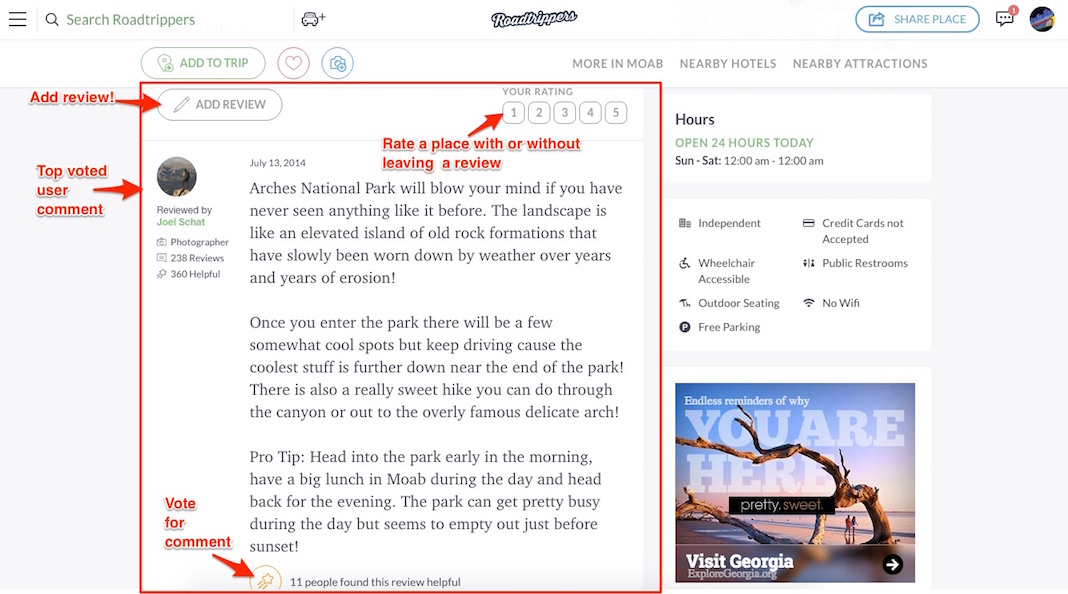 Leaving a review or rating is as easy as tapping the Reviews tab. From there you can select a star rating and tap the Write A Review button to leave a review. Users on the desktop site will be able vote up and down the reviews until one is crowned 'Top Review'.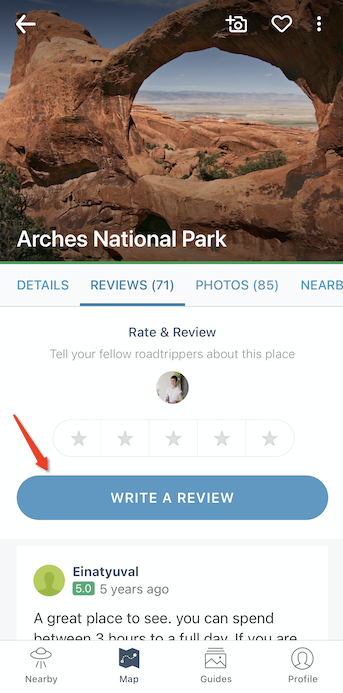 Nearby Trips and Hotels
As you scroll down the page, there will be sections on the right side that show nearby hotels and related trip guides.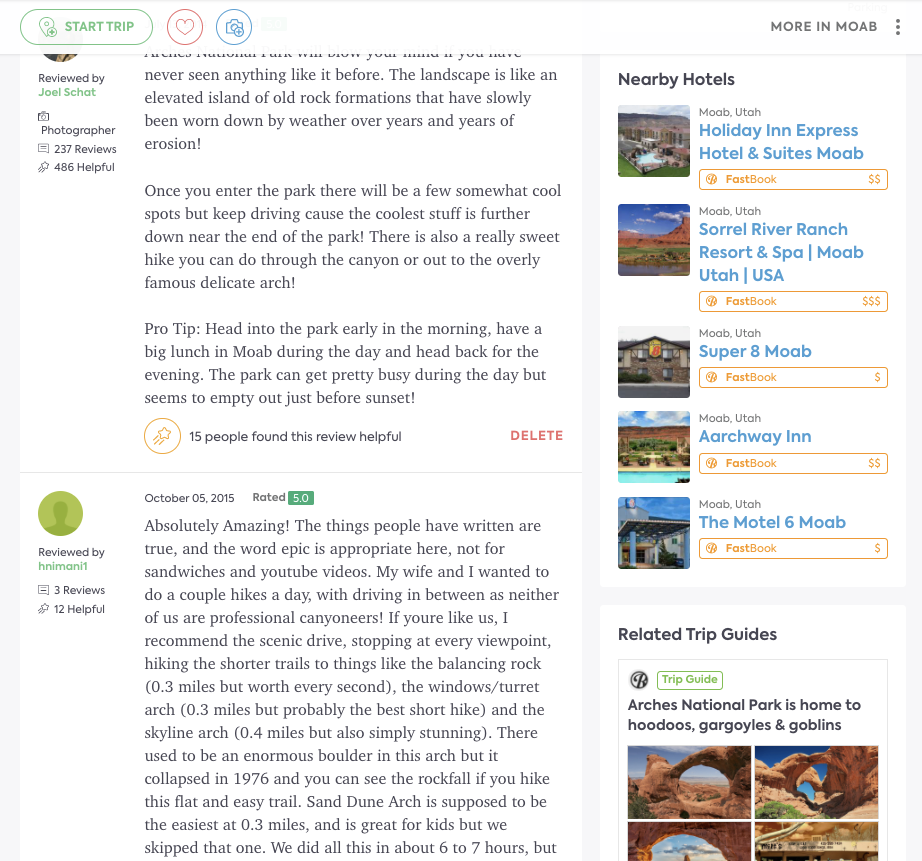 Go to the tabs for Nearby Trips or Nearby Hotels to find some related trip guides and hotels nearby. You can tap the green car icon to add the hotel to your trip, or start a new trip if you don't already have a trip opened on the map.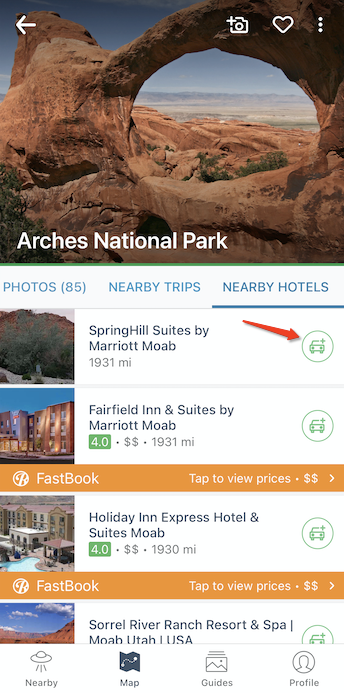 Fastbook
You'll notice that some places to stay overnight have an orange "Fastbook" button. If you see this button, you can follow it to easily go from the Roadtrippers page to a booking platform for that hotel or campground.