Trip collaboration allows you to work on a trip with your fellow travel companions. They can review the trip, make changes, or suggestions. Any changes made to a trip will immediately update everyone involved in your road trip. 24 hours after a trip has been saved or edited, an email will be sent to everyone in the trip to let them know what that change was, however, you will not get an email if you made the change.
With your trip opened on the map, get started by clicking the People button on the top of the Trip Planner.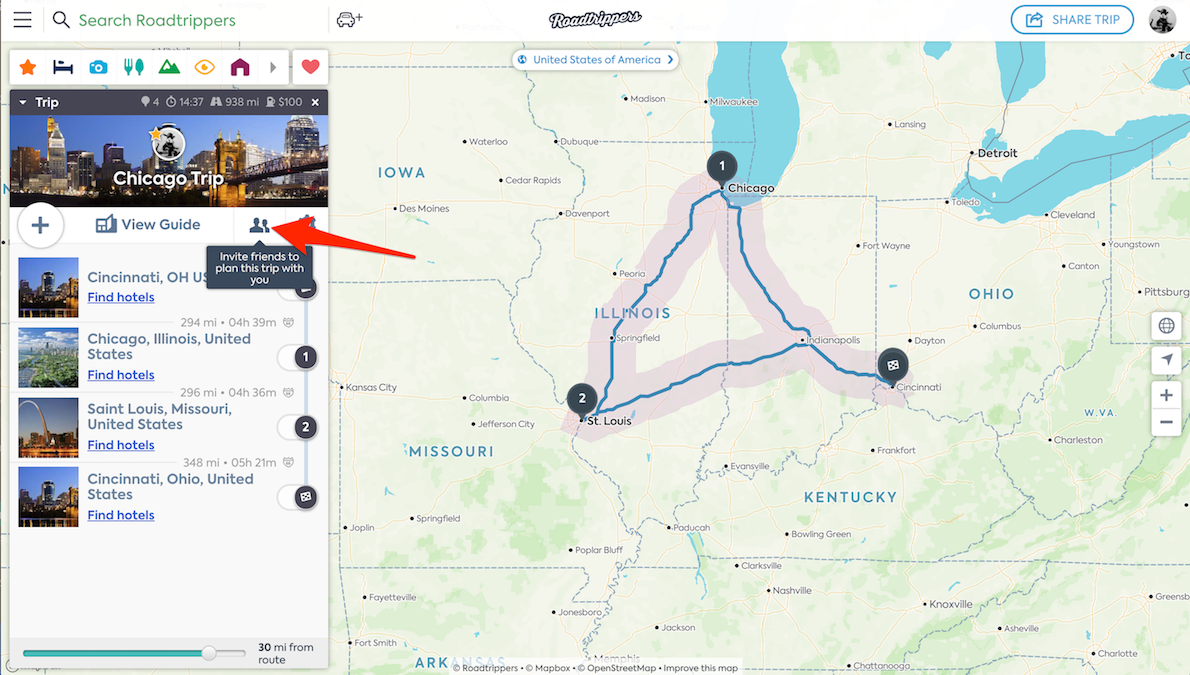 Start collaborating by entering a friend's email or inviting via Facebook and clicking the Invite button. This will share the trip and invite them to start editing with you. If they already have an account, the trip will automatically be synced to their account.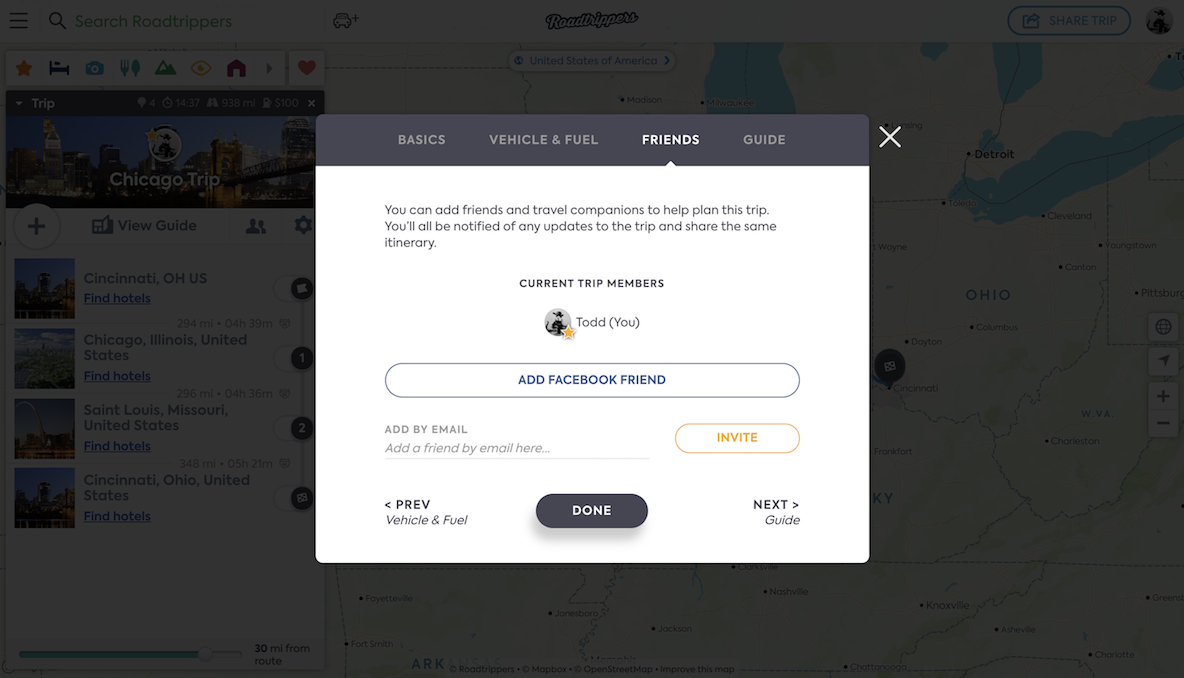 Now join in on the fun and start planning your road trip with your friends!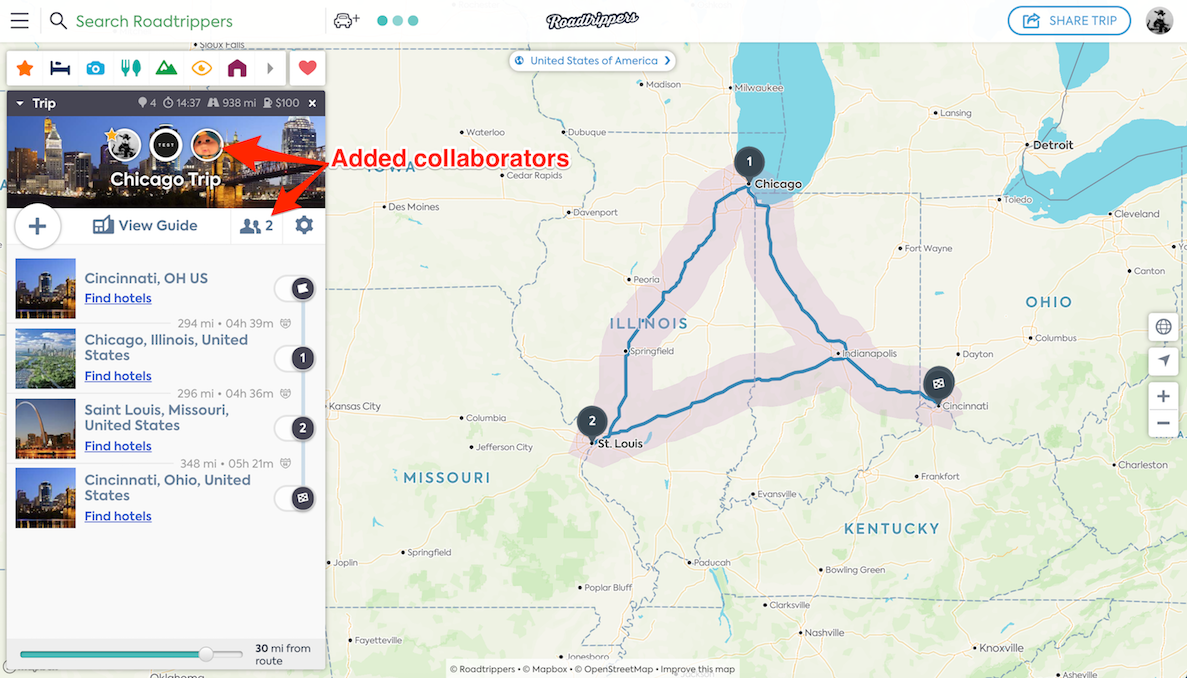 Heads up! Trip notes are currently only available for the creator of the collaborative trip. If you've been invited to a trip, the Add Notes button will not be available.
If you have any further questions, please feel free to contact us anytime at support@roadtrippers.com.