Ready to plan your epic road trip? Roadtrippers allows a few simple ways to create a trip.
NEW TRIP FROM NEARBY TAB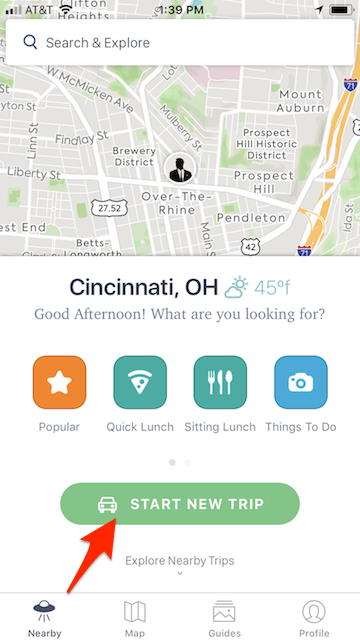 From here, type in a start or destination, or start a route from your current location and tap Start Trip.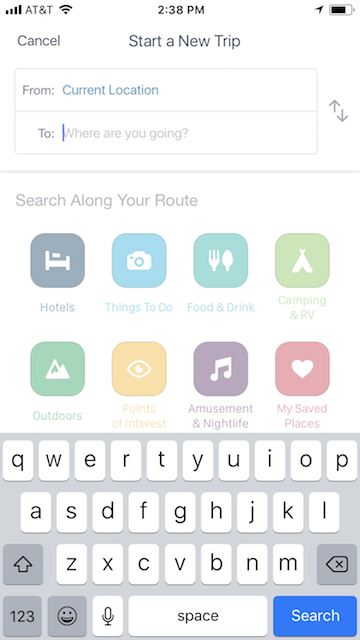 This will open your trip on the map.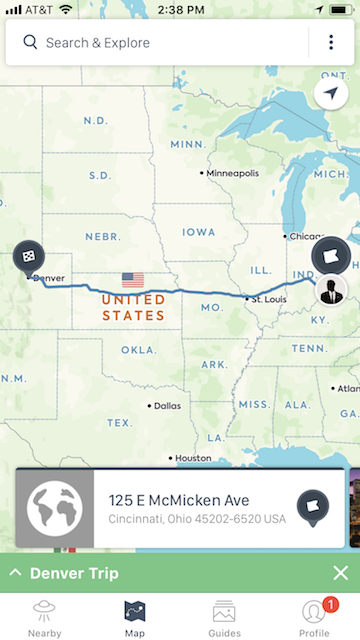 NEW TRIP FROM MAP TAB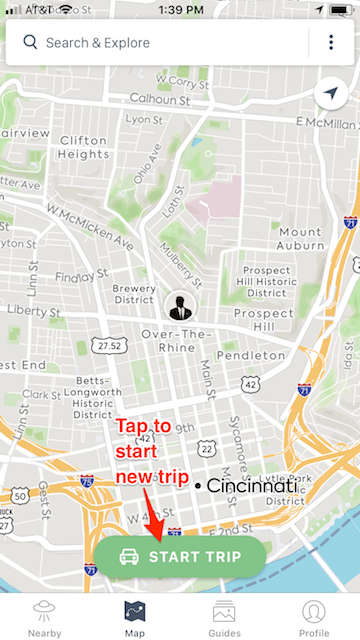 Just like when creating a trip from the Nearby tab, the start or destination field will then appear. Once you've entered a place, tap Start Trip.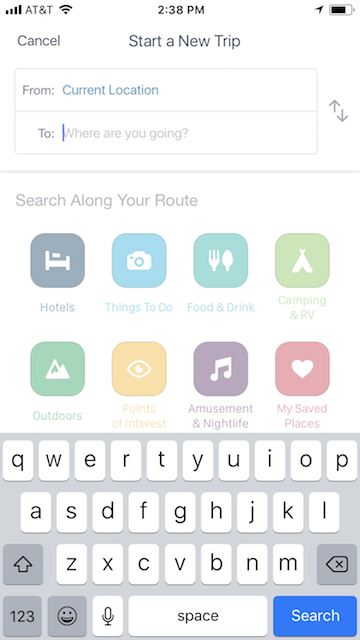 Once your trip has been created, either open and add places via the Trip Planner or explore categories.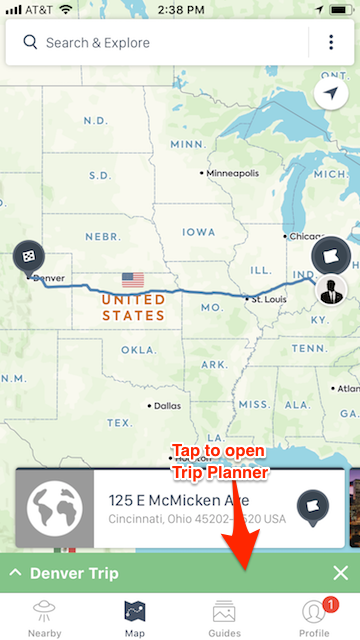 Waypoints can be added by tapping the '+' button.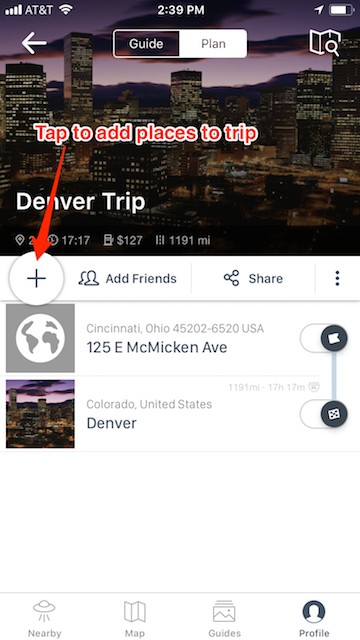 NEW TRIP FROM SEARCH
Trips can be created within a search. With the Search and Explore menu open, try searching for a city or place of interest. Once found, simply tap the green mini car-button creating a new trip with the place.
NEW TRIP FROM LIST VIEW
Trips can be created from the List View when exploring places on the map. Tapping the green mini car-button will create a new trip with the place you've selected.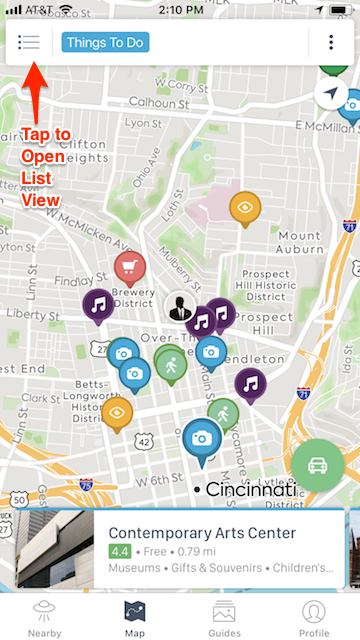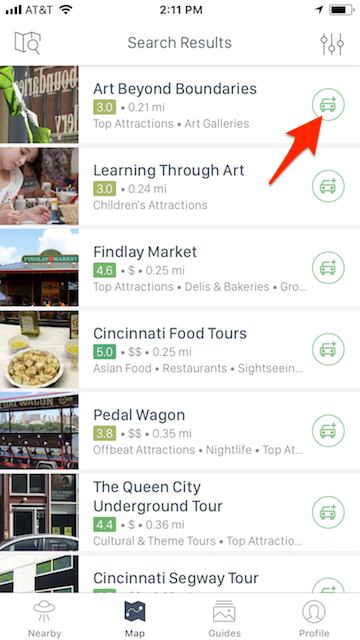 NEW TRIP FROM PLACE PAGE
Lastly, trips can also be started with a place. When there isn't a trip active on the map, tap the Add to Trip button on a place page to create a trip with it. The place will become the first stop, and you can continue adding places either in the Trip Planner or from the map of places.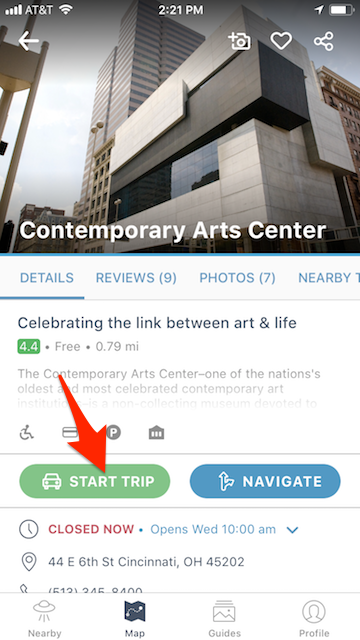 NOTE: Not all trip-planning features from the web app are in the mobile app, including dragging the trip. However, these features are in the works!
For more advanced editing, we recommend creating a trip on the app, then logging on roadtrippers.com and further editing the trip there. Changes made to the trip on the web app will appear in the mobile app after refreshing and updating the list.
If you have any further questions, please feel free to contact us anytime at support@roadtrippers.com.