ADDING FROM CATEGORIES
Places from categories can be added to your Trip or Saved Places. Click on a place's waypoint, and an Add to Trip button and Saved Place heart will be on the place's infobox. Click the waypoint again, and you'll see an Add to Trip and the Saved Place heart on the place page. Places added to a trip can also be removed via their infobox, by clicking "remove".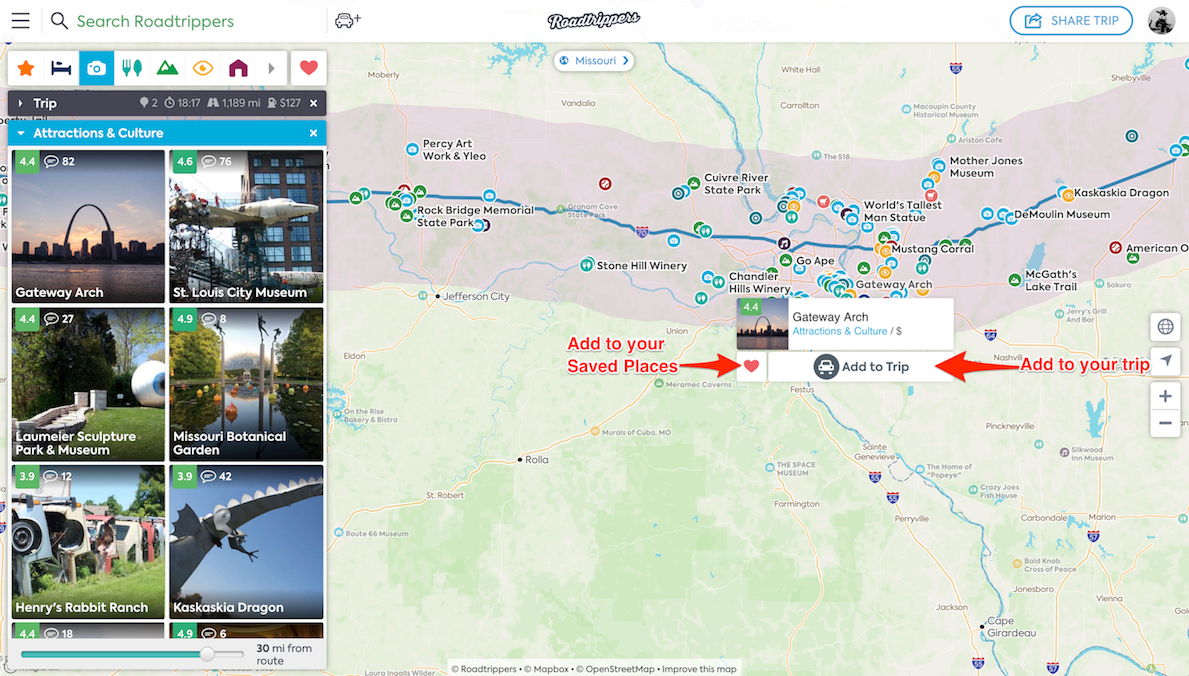 Adding from the infobox.
Once the waypoint opens, the Place Page will appear. Simply click the Saved Place heart to save this place or the Add to Trip button!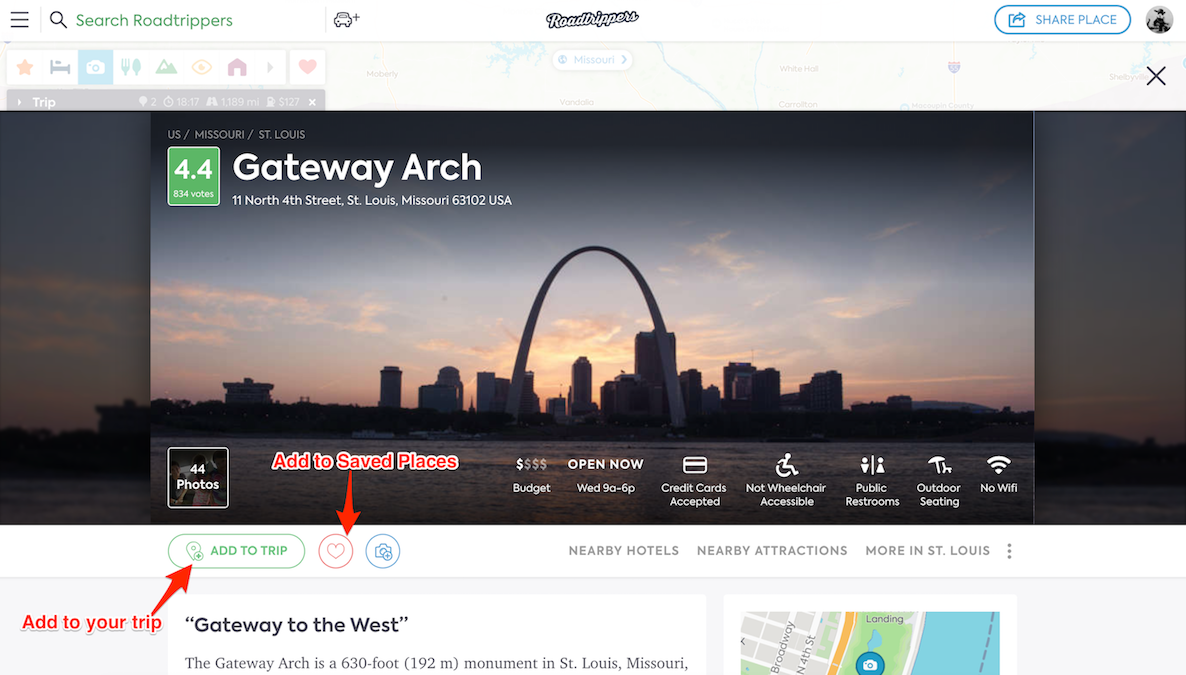 Adding from the place page.
All of your Saved Places can be found on the top left of the map, near the Discovery bar.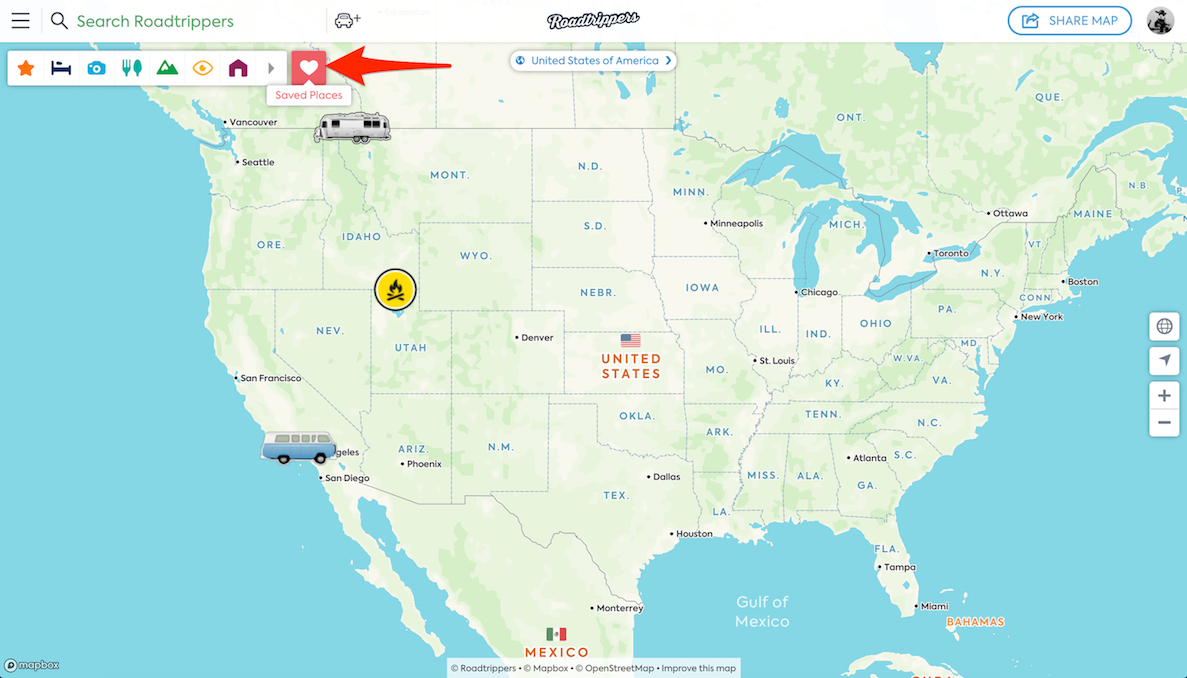 ADDING A PLACE MANUALLY
If you can't find a place in our categories, you can enter it in manually using its name or address. If you're starting a new trip, type the name or address into the 'Where Are You Going' field. If a trip has already been created, scroll to the bottom of the Trip Planner and click the + to open the Add a Place field, pictured below.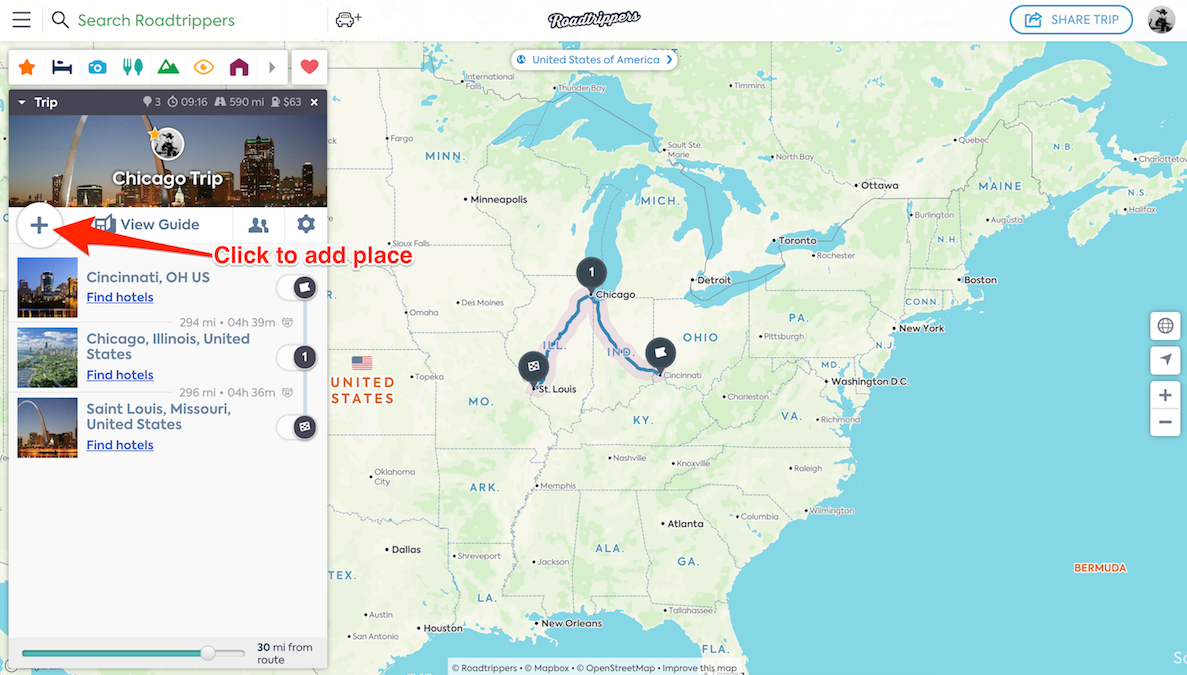 As you type in the name or address of the place you'd like to visit, a drop down will appear suggesting places based on what you're typing.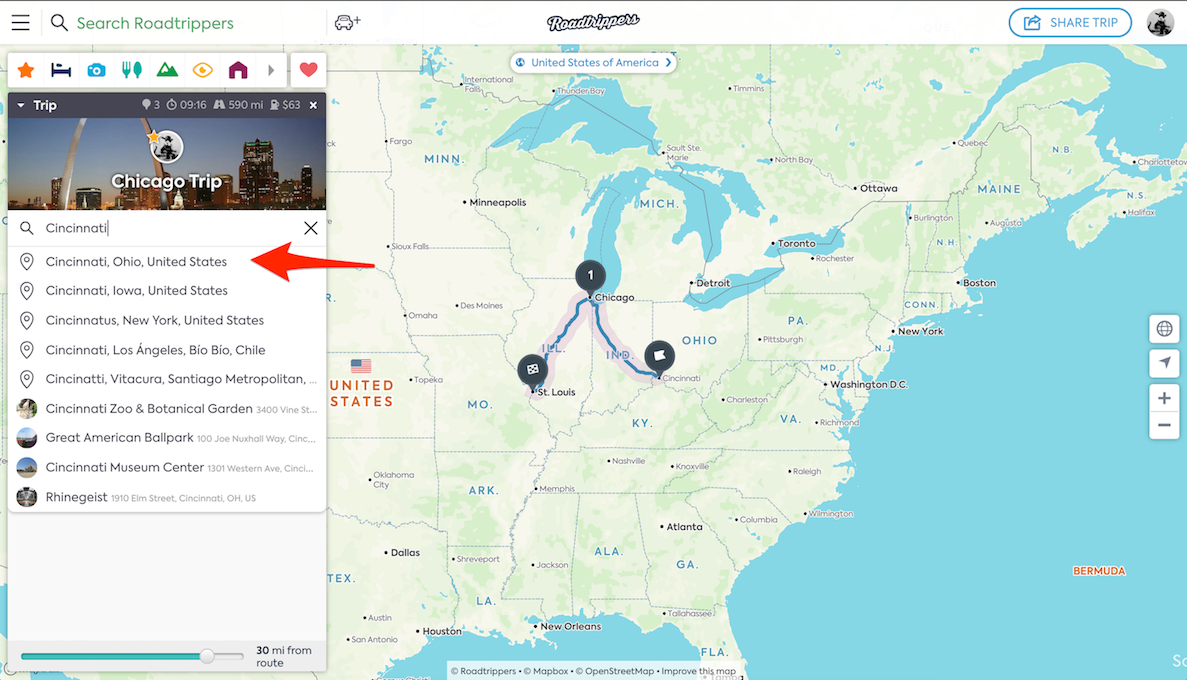 Virtually any address can be added to a trip this way. Cities and general areas (national parks, recreational areas, etc.) can also be added to a trip by typing in the name. This method will only add places to your trip and NOT to our categories.
If you have any further questions, please feel free to contact us anytime at support@roadtrippers.com.