You can now add even more information about your road trip and build your own Trip Guide directly from your trip plans. This allows every user to tell a story about their journey.
Trip Guides are generated for every trip created and updated as changes are made. Trip Guides can be accessed by using the Trip Guide button, located in the Trip Planner.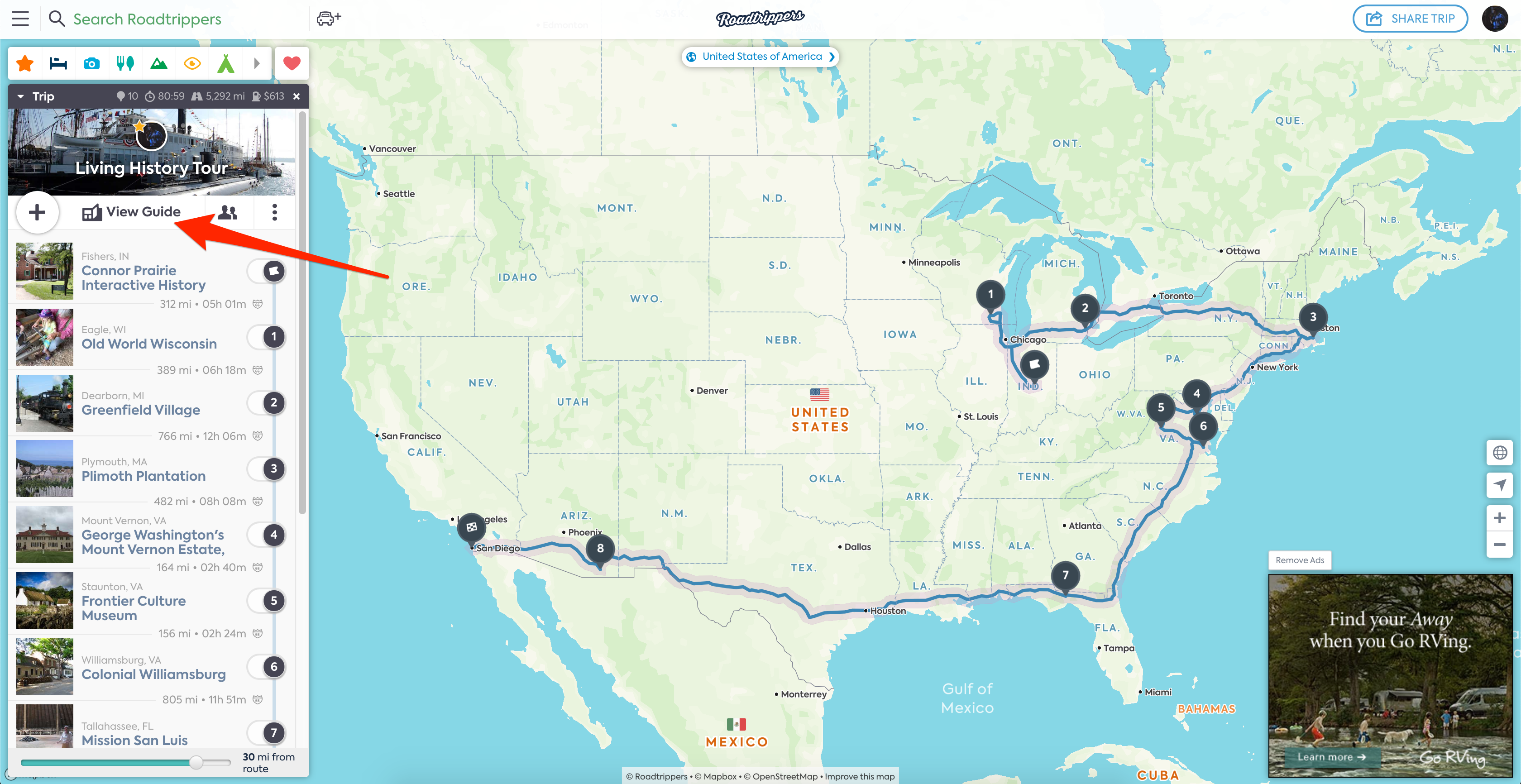 For Travel Bloggers, this is a quick way to make your annotated trip a public guide for the rest of Roadtrippers' community to share and use on their own trips.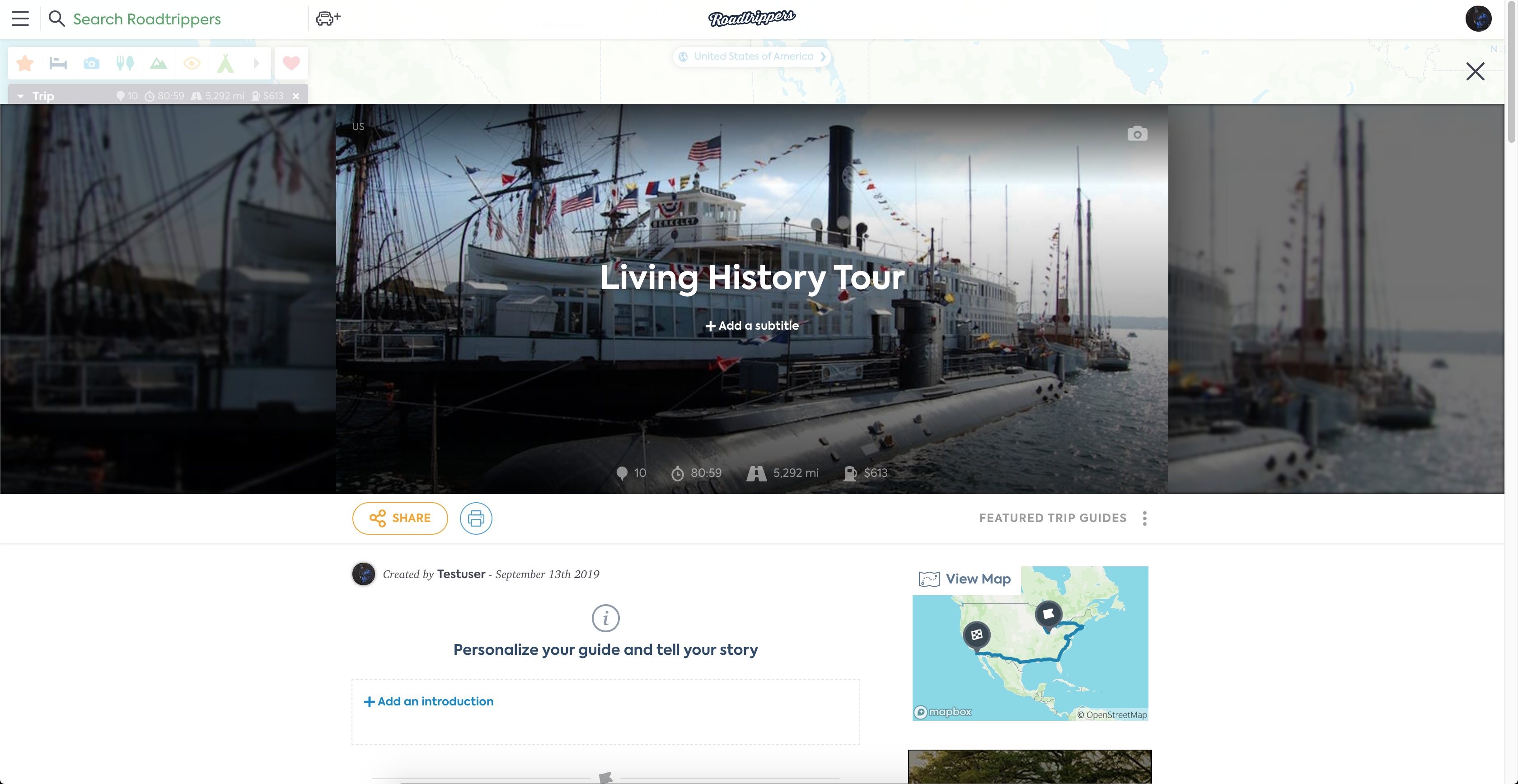 Moments
Photo and Text Moments is a new great way to add detailed information about your trip via the Trip Guide. Whether it is a photo of your family at your favorite attraction or a funny memory that you didn't want to forget, Moments makes it very simple to add this information.
Get started by clicking the '+' button next to the corresponding waypoint.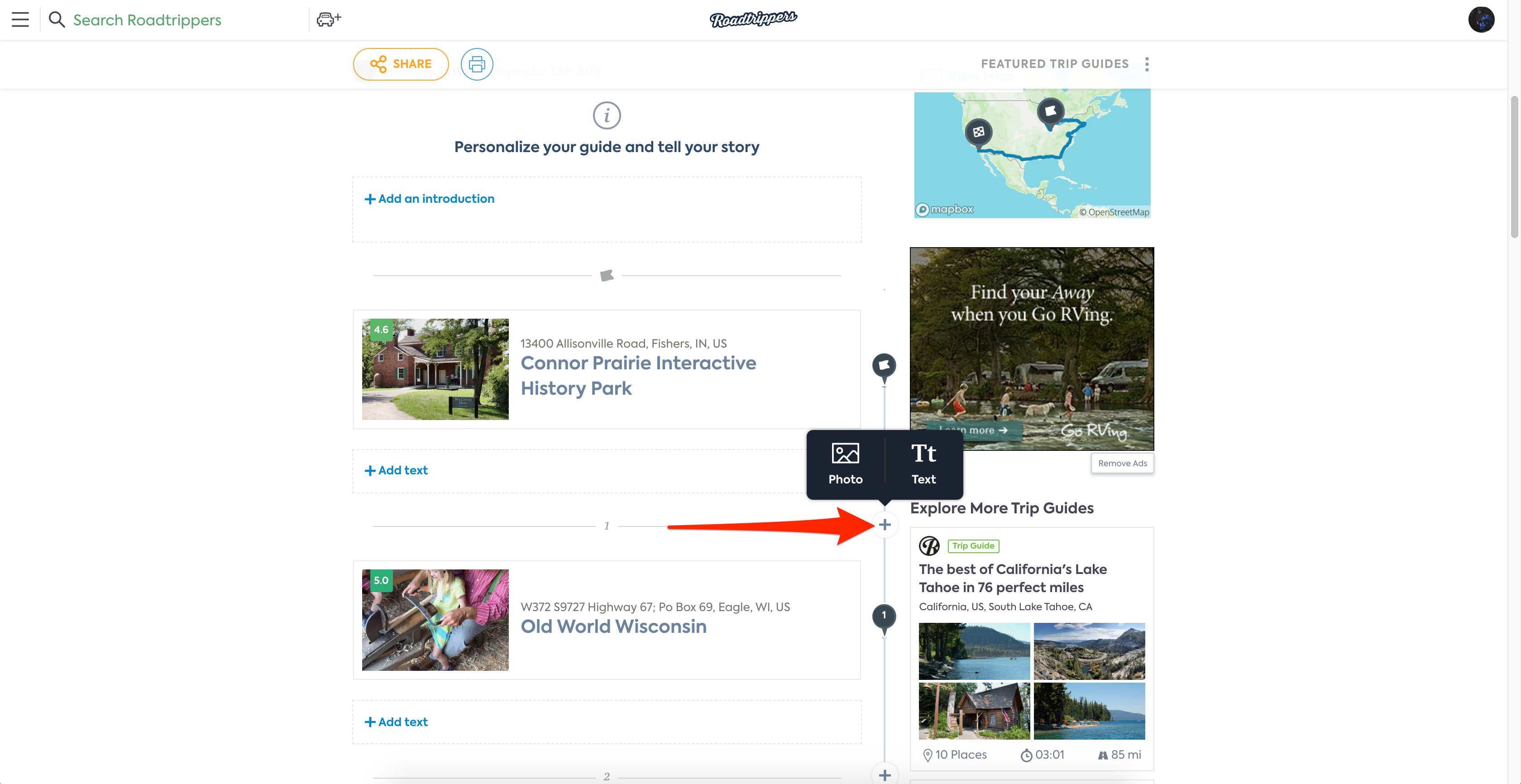 When choosing a Text Moment, you are given the option to add information and drop a pin exactly where this moment happened!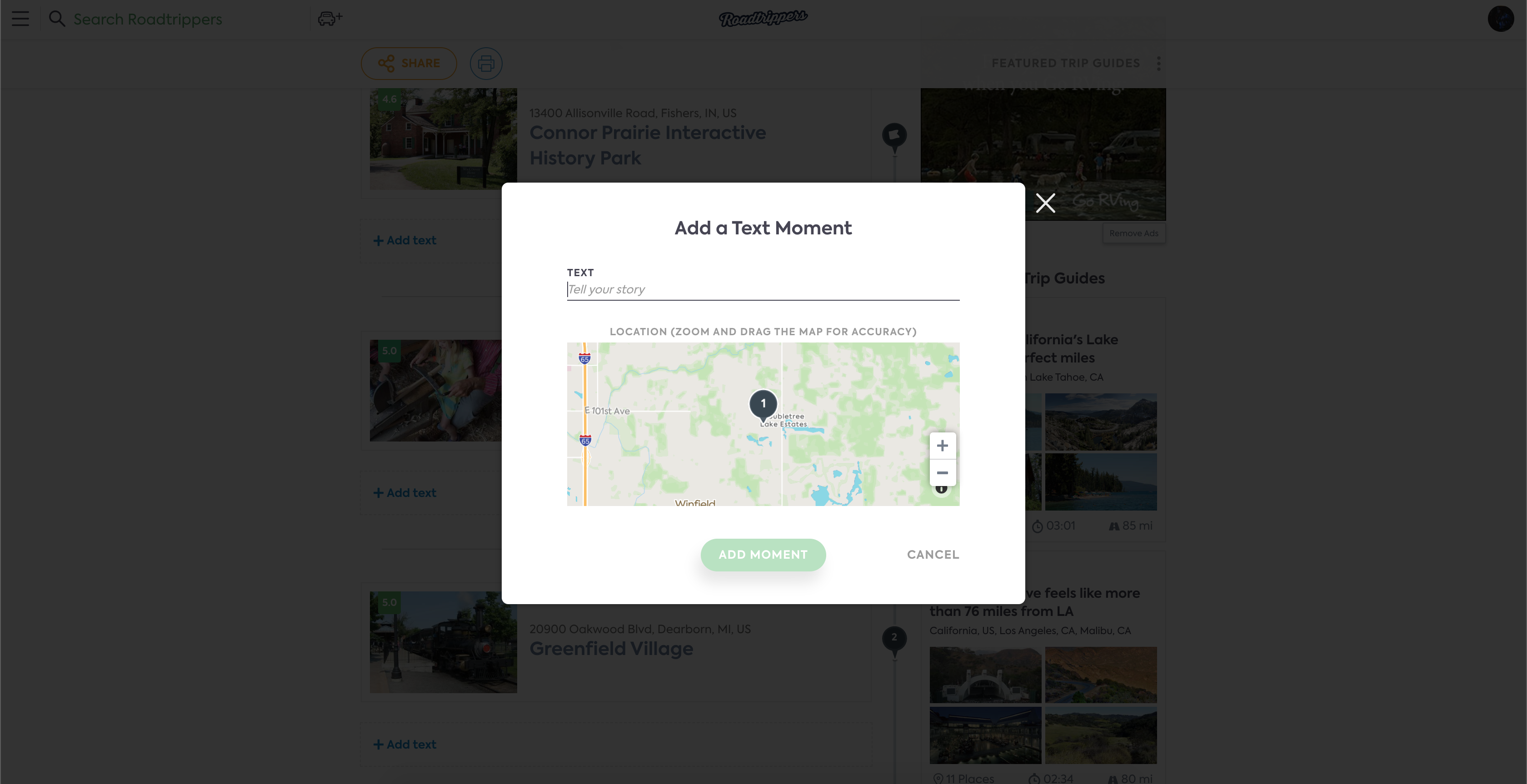 Just like the Text Moment, Photo Moments allows the ability to drop a pin on the exact location on the map with the ability to add a photo and caption.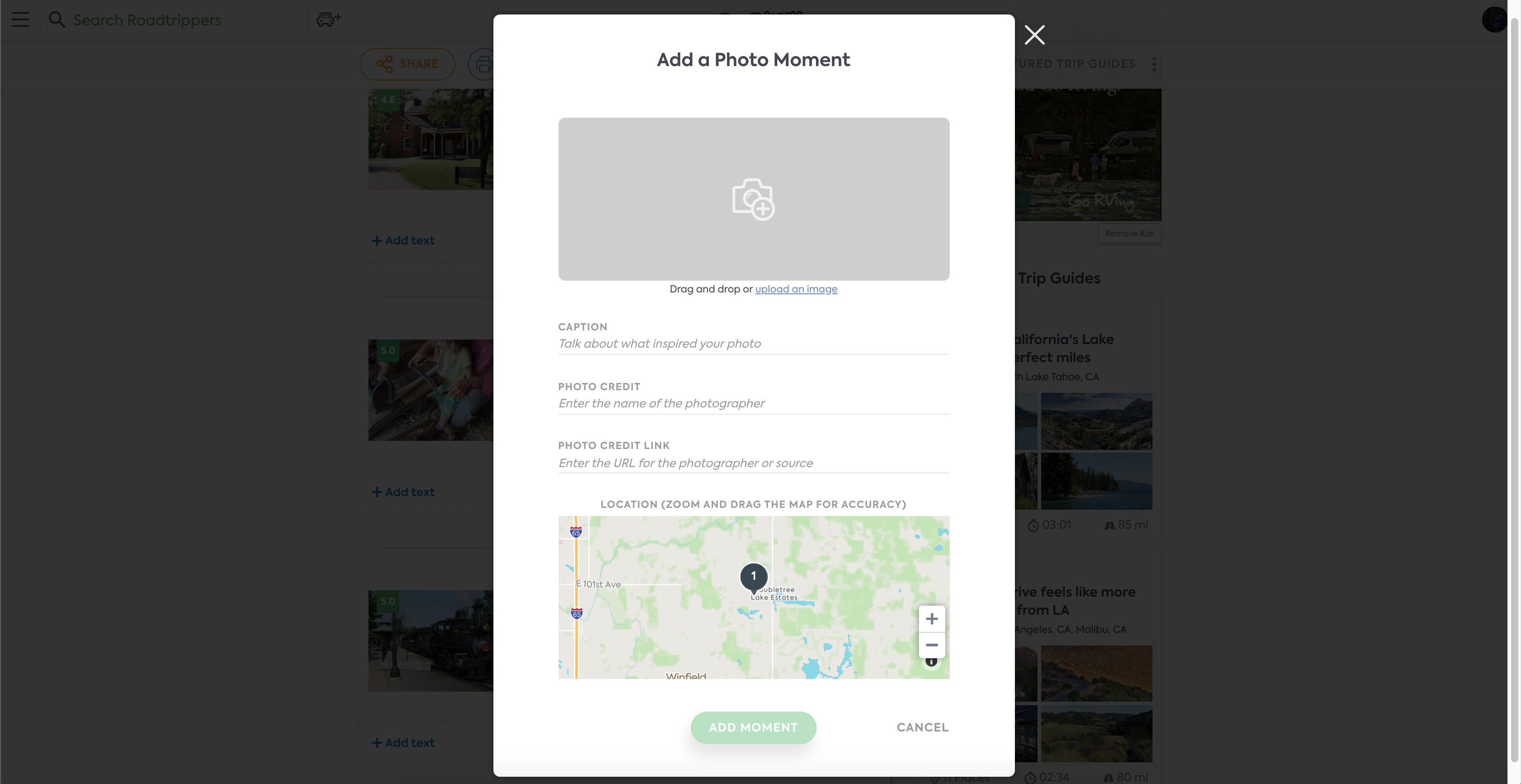 Visit some of our Trip Guides here!
If you have any further questions, please feel free to contact us anytime at support@roadtrippers.com.